Programs at the Frelinghuysen Arboretum are as varied as the Spring Blooms:

Plant Dividends
It's full steam ahead for the 17th Annual Plant Sale
Are you coming Friday night, or on Saturday or Sunday? Remember, Friday is the Members-Only Preview Party and Sale.
Not a member? Join by clicking here and then sign up for the party now.
Don't forget to pick up your Plant Dividends -- read about & see them by clicking here or on the image on the right.
Bamboo Trellis Workshop
There will be many plants for sale that need a trellis to climb, such as Clematis 'Roguchi' with its lovely blue bell-shaped flowers. Learn how to lash and make a trellis for yourself at our Bamboo Trellis Workshop on June 20.
Pizza and Focaccia Cooking Class
There are still a few spaces open in Sunday, April 29's Pizza and Focaccia class. Sample 4 kinds and pick your favorite to re-create at home!
Totally Tomato
There is not much Gwen Montgomery does not know about growing tomatoes. So if you have problems with this fruit (yes, fruit!) register for Totally Tomato on June 2 and grow a superior harvest this summer.
Why Trees Matter
Finally, the rest of the world is catching up with what we know. Read this article at the NY Times: www.nytimes.com/2012/04/12/opinion/why-trees-matter.html?_r=1&hp.
Walk At the Arboretum
The Arboretum is abloom, and this weekend's overcast forecast is good news for gardeners and photographers alike. Please come visit us for a walk and send us your photos!
Our What's in Bloom page is active again as volunteer Phil Dahlen has begun his regular updates.
Register for any of these online at our website or by calling 973-326-7603.
VOLUNTEERS NEEDED!
Our Volunteer Coordinator, Marge Hulstrunk, writes that she would love to hear from you if you are willing to help out at this year's Plant Sale. As it expands, we need more volunteers to serve all our visitors. As a long-time volunteer myself, I cannot say strongly enough what a wonderful job being a volunteer is. We would love to add you to our group.
For more information, visit the Volunteer Page on our website or call Marge at 973-631-5049 at your earliest convenience.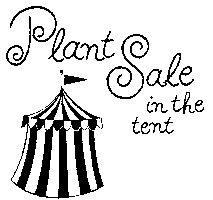 The Friends 17th Annual Plant Sale
Speaking of Spring, preparations are well under way for the Friends 17th Annual Plant Sale. Click the heading to go to the Plant Sale Page for the latest scoop on our biggest, best Plant Sale Ever! While there, be sure to look at the on-line plant list which already has over 400 different varieties that you can drool over getting ready for the Sale.
Sneak Preview - Sat Apr 14th, 10:00a
Members-only Preview Party - Fri May 4th 4-7pm
The Main Event - Sat & Sun May 5 & 6 10a - 2p
---
Remember that all our events can be found on our Events Page where, we are happy to say, you can register and pay on line -- just click on the "Add to Cart" buttons on our Events page and Membership page.
Retail Partners
Our Retail Partners list continues to grow! Look under "Membership" and then "Discount Offers" on our website (or just click on the headline above).
Remember to bring your membership card when shopping.