Errata!
Apologies to all for the repeat sending of this week's email -- there was a bad link on the Featured Retail Partner / Blue Morel item, below. All fixed now.
Now that we've sprung forward - here are some new ways to enjoy that extra hour of light!
Photo Scavenger Hunt
March's theme for the Weekend Photo Scavenger Hunt is In the Pink. What a great way to spend an afternoon with your whole family - don't forget the camera! All day, every weekend in March.
Gallery Exhibit
If you are at the Haggerty Education Center in March, please take in the exhibit in our gallery - New Jersey Landscapes and Botanicals by photographer/teacher Nancy Ori and her talented students.
10th Annual Matilda's Tea Party
It's last call for Matilda's Tea this Saturday (Mar. 16th). Dancing, period crafts and foods of the 1890's. Perfect entertainment for your favorite young lady. Registration on-line is quick and easy.
Traditional Irish Food
There are still a few spots in Traditional Irish Foods this Sunday with Chef Cynthia Triolo. We sampled the Irish Whisky cream meringues last week - it's a hard job but someone has to do it! Register here.
Benjamin Blackburn Scholarship Tea
And speaking of delicious food, the Benjamin Blackburn Scholarship Tea is fast approaching. Chefs from the acclaimed Blue Ribbon Restaurants will demonstrate some of their favorite recipes and provide tastings. Good company and delicious refreshments - all for a good cause.
The Benjamin Blackburn Scholarship is awarded to a student in the Landscape Technology program at County College of Morris. Wednesday, Apr. 3rd. Register on-line here.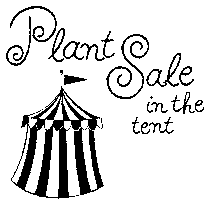 2013 Plant Sale
The Friends 18th Annual Plant Sale is coming sooner than you think! Put a big star on your calendar for the weekend of Friday May 3rd through Sunday May 5th for the Biggest and Best Plant Sale Ever.
Don't miss the Plant Sale Preview Lecture where you can hear about the featured plants at this year's sale and pre-order a select group of them. Register here for this free event.
Lots of Featured Plants articles plus information about the members-only plant dividents on the Plant Sale Page, updated regularly.
All our events can be found on our Events Page where, we are happy to say, you can register and pay on line -- just click on the "Add to Cart" buttons on our Events page and Membership page. Alternatively, you may register by calling 973-326-7603.
As a member of The Friends of The Frelinghuysen Arboretum you can enjoy discounts at our Retail Partners. Please show your Friends' membership card at time of purchase.