Here are some suggestions for Saturday, April 13th:
Don't Be a Locavore - Be a Locaflore!
Be part of the 100 mile perfume project - we need your nose.
Call Tara Krause (click on flyer on right).
Willowwood: From the Manager's Perspective
After that it's 287 south eventually to the Willowwood Arboretum (full directions on the Willowwood Arboretum Website). Bring lunch and eat on the porch at the Tubbs Residence.
Then take a walking tour of this beautiful facility with John Morse, Manager of Horticulture. Register by clicking here.
See the Garden in a New Way on From April 20 On!
Spend the day learning how to photograph gardens from a highly acclaimed professional photographer and teacher, Rich Pomerantz (www.richpomerantz.com)
Click on the flyer to register.
Litchfield Lark
The Litchfield Lark, our overnight trip to Connecticut is filling up.
If you are considering coming with us and require a queen or king sized bed, please register soon as there are a limited number of these accommodations.
Thinking about Visiting Gardens?
You might want to consult our library. Reviews of some newly acquired garden travel books have just been posted on our Library page.
If you're interested in borrowing any of these fine books, please email lparness@morrisparks.net
Ireland 2013
Unfortunately, a pair of our travelers have had to cancel their reservations. While sad for them, this may be an opportunity for you! If you would like to join us, ACT NOW!
Full details are on our website: http://www.arboretumfriends.org/Ireland2013, including pricing, detailed itinerary, etc. We will need your payment in full to secure these last two places on what we expect to be a wonderful 10 day tour of Irish gardens. Questions? Email webmaster@arboretumfriends.org and we can arrange a phone call.
Don't miss this opportunity -- our trip to Scotland in 2011 was enjoyed by all who went. You can enjoy the Emerald Isle with us.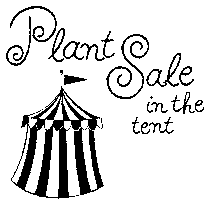 2013 Plant Sale
The Friends 18th Annual Plant Sale is only 30 days away! Put big red stars on your calendar for the weekend of Friday May 3rd through Sunday May 5th for the Biggest and Best Plant Sale Ever. Read all about it by clicking on the logo at right where you can also see several new articles added this week, including yet another of Sue's favorite plants.
Don't miss the Plant Sale Preview Lecture on Saturday, April 20th at 1:00pm. You will hear about the featured plants at this year's sale and be able to pre-order a select group of them. Register here for this free event.
Did you know we have a list of all the plants ordered for the sale on line? Check it out here: http://www.arboretumfriends.org/plantlist.
All our events can be found on our Events Page where, we are happy to say, you can register and pay on line -- just click on the "Add to Cart" buttons on our Events page and Membership page. Alternatively, you may register by calling 973-326-7603.
As a member of The Friends of The Frelinghuysen Arboretum you can enjoy discounts at our Retail Partners. Please show your Friends' membership card at time of purchase.