What's In Bloom
We know it's spring when Phil Dahlen, volunteer par excellence, begins his "What's in Bloom" hunt. To keep track of what is blooming at the Frelinghuysen Arboretum, click here.
Plant Sale Preview
If you haven't registered, but find that you've finished your Saturday chores early, just come along to Sue Acheson's Plant Sale Preview talk at 1pm. Not only will you learn about what's for sale this year (and even pre-order some incredible specimens), you will learn about plants from an eloquent and knowledgeable advocate for the rare, beautiful and also remarkably reliable.
Lifting and Dividing Perennials
Another advocate for plants is plantsman Scott Scarafile who is teaching on Monday, May 13. Don't miss his class on Lifting and Dividing Perennials. Register on-line here.
Contain Your Enthusiasm
Now's the time to clean up your containers and get them ready for planting. Our Container Design Contest "Contain Your Enthusiasm" will launch at the Plant Sale. Pick up your free bag of Hampton Estate Professional Potting Mix when you register to participate. Read more here.
Spring Weekend Scavenger Hunt
The Spring Weekend Photo Scavenger Hunt is "April Showers." Bring your camera to play! No registration is needed, see the receptionist at the front desk for details.
New in the Library:
Library volunteer, Adrianne Bendich, has just finished accessioning these new titles. Remember members: just email Lesley at lparness@morrisparks.net and she will leave the book you want at the front desk for you to pick up. Want to shelf surf? Go here to our on-line card catalog.
"Emily Dickinson's Gardens" Author and local resident, Marta McDowell, describes the plants in Emily Dickinson's garden and includes her poetry as well.
"The Art of Planting", written by the acclaimed gardening writer, Rosemary Verey, contains detailed descriptions as well as 250 excellent photographs of plants that look best together in the garden.
"The Garden State in Bloom", written by Walter Choroszewski, is a beautiful volume that includes descriptions and fantastic photos from 66 gardens from all over NJ. There is an excellent index and addresses of all of the gardens.
The Book Club is a small group of book and garden lovers who will next meet at the Frelinghuysen on June 17 from 10:30 AM - 12:00 PM.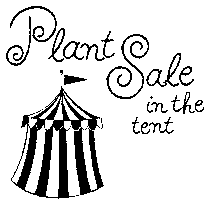 2013 Plant Sale
The Friends 18th Annual Plant Sale is only a little over 2 weeks away! Put big red stars on your calendar for the weekend of Friday May 3rd through Sunday May 5th for the Biggest and Best Plant Sale Ever. Read all about it by clicking on the logo at right where you can also see loads of articles, including many of Sue's favorite plants.
Don't miss the Plant Sale Preview Lecture this Saturday, April 20th at 1:00pm. You will hear about the featured plants at this year's sale and be able to pre-order a select group of them. Register here for this free event.
Did you know we have a list of all the plants ordered for the sale on line? Check it out here: http://www.arboretumfriends.org/plantlist.
Retail Partners
As a member of The Friends of The Frelinghuysen Arboretum you can enjoy discounts at our Retail Partners. Please show your Friends' membership card at time of purchase.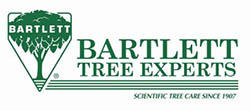 Featured Partner
Our currently featured Retail Partner is Bartlett Tree Experts which is pleased to offer members of The Friends of The Frelinghuysen Arboretum a free 1 time consultation and 10% off any initial order. Offer expires 9/30/13.
Click on their logo on the right for information on tree inspections and treatments following Sandy.
Go to our Retail Partners Web Page for information about all our Retail Partners.
All our events can be found on our Events Page where, we are happy to say, you can register and pay on line -- just click on the "Add to Cart" buttons on our Events page and Membership page. Alternatively, you may register by calling 973-326-7603.