FLOWER POWER Family Day
We are busy getting ready for Flower Power Family Day! Decorate your wagon at home, or bring it here and get it ready for the parade with the Puppeteers Cooperative. If you are planning to attend, you will need your membership card to be admitted for free. Please check to make sure you have your card and if you need a replacement, please call us now!
Sunday, July 21st. Click on the image for more information.
Last call for Lavender Morning (Saturday, July 13th). We need a few more people to able to run this class. If you have never met Louise Hyde from Well Sweep Herb Farm, you are in for a treat! Louise shares her knowledge of lavender and wreath making with us in this morning of pure pleasure. Click here for more information and to register.
Good Morning Tour of Willowwood Arboretum on Saturday, July 13th. Assistant Superintendent Judy Schaible is on home ground at Willowwood Arboretum and beautiful ground it is. Share this early morning walk with her. Click here for flyer and registration.
Summer Squash Cooking Demonstration
Cooks on the lookout for great summer time recipes? Search no further! Grow, Cook, Eat handles the vegetables and Pick of the Season picks up the fruit. Wednesday, July 17th. Click on the image for more information.
What's in Bloom At the Arboretum
The Arboretum is overflowing with color and so too is our on-line What's in Bloom list, maintained by volunteer Phil Dahlen. It is updated every other week.
Retail Partners
As a member of The Friends of The Frelinghuysen Arboretum you can enjoy discounts at our Retail Partners. Please show your Friends' membership card at time of purchase.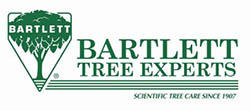 Featured Partner
Our currently featured Retail Partner is Bartlett Tree Experts which is pleased to offer members of The Friends of The Frelinghuysen Arboretum a free 1 time consultation and 10% off any initial order. Offer expires 9/30/13.
Click on their logo on the right for information on tree inspections and treatments following Sandy.
Go to our Retail Partners Web Page for information about all our Retail Partners.
All our events can be found on our Events Page where, we are happy to say, you can register and pay on line -- just click on the "Add to Cart" buttons on our Events page and Membership page. Alternatively, you may register by calling 973-326-7603.