Where did the summer go?
Beets Me!
• It went into the herbs which are gathering their volatile oils in time for Herbal Vinegar Workshop on September 7. Register by clicking here. Extra bonus: herbal butter and herbal salts!
• It went into the greens that will be cooking in Grow, Cook, Eat – Cooking Greens on Wed Aug 21. Register by clicking here.
• And into the beets in the Cooking Demonstration: Beets Me! on Sun Sept 15. Register by clicking here.
• And finally, it went into those Chile Peppers, still ripening – so let lparness@morrisparks.net know if you want a share of the hot, hot, hot harvest!
Greystone
There is still time to see Preserve Greystone's exhibit in our gallery which will be up all August.
The first Sunday in September (Sept 8), Preserve Greystone presents Community Care and Creativity: Horticultural Therapy and Greystone Park. Register by clicking here for this 2 part lecture!
Mid Autumn Moon Festival
After the rush of getting set for school – treat your children (grandchildren too) to the Mid Autumn Moon Festival.


The shadow puppet performance combines a traditional story, "Change-er Flies to the Moon" with hi-tech projection on our auditorium's big screen as these production photos show.
Holiday moon cakes, Chinese teas, crafts and a fall plant tour in English and Mandarin complete the program.
Arboretum Leaves - Fall 2013
Your Fall edition of Arboretum Leaves will be in your mailbox or inbox shortly. We're looking forward to seeing you this fall at The Frelinghuysen Arboretum!
What's in Bloom At the Arboretum
The Arboretum is overflowing with color and so too is our on-line What's in Bloom list, maintained by volunteer Phil Dahlen. It is updated every other week.
Gardening Positions at Frelinghuysen & Willowwood Arboreta
Help keep the gardens beautiful by passing our Positions Open link on to someone who may be interested in a paid gardening position with the Morris County Park Commission. Full details may be found there.
Retail Partners
As a member of The Friends of The Frelinghuysen Arboretum you can enjoy discounts at our Retail Partners. Please show your Friends' membership card at time of purchase.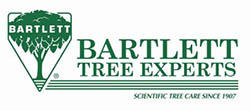 Featured Partner
Our currently featured Retail Partner is Bartlett Tree Experts which is pleased to offer members of The Friends of The Frelinghuysen Arboretum a free 1 time consultation and 10% off any initial order. Offer expires 9/30/13.
Click on their logo on the right for information on tree inspections and treatments following Sandy.
Go to our Retail Partners Web Page for information about all our Retail Partners.
All our events can be found on our Events Page where, we are happy to say, you can register and pay on line -- just click on the "Add to Cart" buttons on our Events page and Membership page. Alternatively, you may register by calling 973-326-7603.