Junior Master Gardeners - 2013-14
Oh, Good Grief!
We got the age group wrong in our Email Blast of two days ago.
JMG is for children in Grades 3 through 5 (not teenages as stated in the newsletter). The corrected text is below. The flyer was correct all along. Sorry for the confusion.
Corrected Junior Master Gardener Information
Do you have a child in Grades 3 through 5 who is interested in the environment, gardening or just like being outdoors? They might enjoy being a Jr. Master Gardener!
Learn about this great after school club here by clicking on the image at right. This will take you to our Children's Page, where you can learn more and download the registration form.
What's in Bloom At the Arboretum
The Arboretum is overflowing with color and so too is our on-line What's in Bloom list, maintained by volunteer Phil Dahlen. It is updated every other week.
Gardening Positions at Frelinghuysen & Willowwood Arboreta
Help keep the gardens beautiful by passing our Positions Open link on to someone who may be interested in a paid gardening position with the Morris County Park Commission. Full details may be found there.
Retail Partners
As a member of The Friends of The Frelinghuysen Arboretum you can enjoy discounts at our Retail Partners. Please show your Friends' membership card at time of purchase.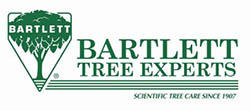 Featured Partner
Our currently featured Retail Partner is Bartlett Tree Experts which is pleased to offer members of The Friends of The Frelinghuysen Arboretum a free 1 time consultation and 10% off any initial order. Offer expires 9/30/13.
Click on their logo on the right for information on tree inspections and treatments following Sandy.
Go to our Retail Partners Web Page for information about all our Retail Partners.
All our events can be found on our Events Page where, we are happy to say, you can register and pay on line -- just click on the "Add to Cart" buttons on our Events page and Membership page. Alternatively, you may register by calling 973-326-7603.