Dinner Plates & Moon Cakes!
Dinner Plate Dahlias that is, at the New Jersey Dahlia Show this coming Saturday, September 21 from 1-3pm. FREE and beautiful.
Ho Yi in Landscape
Moon Cakes and Tea are served after the captivating hi tech performance at Sunday, September 22's MID AUTUMN MOON FESTIVAL.
"Chang-Er Flies to the Moon" recounts the timeless legend of the Chinese Moon goddess and her husband, the archer/hero Ho Yi. Chinese Theatre Works' adaptation of this ancient tale uses overhead projector shadow puppetry, with images and figures modeled on traditional Chinese shadow figures, with a dash of zany humor! Recommended for children ages 5+. Click here to register on line.
Bamboo Brook
Never visited Bamboo Brook? Sunday, September 22 is the perfect day to do so. Tours of the gardens, meadows and a talk on the life of its creator, Martha Brookes Hutcheson. FREE.
Grow, Cook & Eat
Spend an evening with an Eggplant this Wednesday, September 18. Learn how to grow and cook these multi-ethnic vegetables.Then sample some a tasty solanum melongena dish. Register here.
What's in Bloom At the Arboretum
The Arboretum is overflowing with color and so too is our on-line What's in Bloom list, maintained by volunteer Phil Dahlen. It is updated every other week.
Retail Partners
As a member of The Friends of The Frelinghuysen Arboretum you can enjoy discounts at our Retail Partners. Please show your Friends' membership card at time of purchase.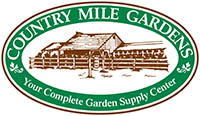 Featured Partner
Please welcome our newest Retail Partner, Country Mile Gardens.
Visit the plant experts at Country Mile Gardens located at 1108 Mt. Kemble Avenue in Morristown. Members can enjoy 10% off on all non-sale items when they present their Friends membership card.
Fall is a great time to plant! So the next time you're ready to make a purchase, go to our website's Retail Partners Page to see the full range of offers available in your neighborhood.
All our events can be found on our Events Page where, we are happy to say, you can register and pay on line -- just click on the "Add to Cart" buttons on our Events page and Membership page. Alternatively, you may register by calling 973-326-7603.