The Layered Garden
The nip in the air and the angle of the afternoon light tell us that fall is here.
Don't you love the tangle of growth this time of year, all the seasons blended in leaf, flower and berry.
If the layered look appeals to you, please join us for
The Layered Garden
with David Culp on Friday, November 15th.
Click here to register on line
.
Fungus Fest This Weekend
It's Fungus Fest - this weekend (Sunday, September 29th). Got some strange fungi in your garden? Pack them up and bring them in for identification by our mycological experts!
Halloween and Thanksgiving Centerpieces
Celebrate autumn by learning how make charming tabletop floral arrangements for Thanksgiving and Halloween on Tuesday, October 15. Click here to register.
Grow, Cook, Eat - Edible Alliums
Cooking with garlic is the topic of Grow, Cook, Eat - Edible Alliums on Wednesday, October 16. Click here to register.
Grow Great Garlic
We'll be traveling to the garlic festival in Saugerties, NY to purchase garlic for Grow Great Garlic on Saturday, October 26th.
Learn how to grow your own garlic and buy unusual varities to plant. Space is limited, so register by clicking here.
Final Free Tour
The last free tour of the Frelinghuysen's gardens will be held on Sunday, October 6th at 2pm.
Registration is not required.
Mid-Autumn Moon Festival
Last Sunday's Mid-Autumn Moon Festival was a great hit, playing to a packed, sell-out audience. Our audience saw Shadow Puppets, enjoyed crafts and got some really nice Moon Cakes.
We put some photos from the event in our picture gallery. Click on the image at left to see them.
Adopt a Norfolk Pine?
Occasionally members email us about plants they have up for adoption.
Here is a giant Norfolk Pine (over 12' high and wide) that is currently living in Stewartsville, NJ. It needs a new home!
If you are interested, please contact lparness@morrisparks.net. You must pick the plant up from the owner.
What's in Bloom At the Arboretum
The Arboretum is overflowing with color and so too is our on-line What's in Bloom list, maintained by volunteer Phil Dahlen. It is updated every other week.
Retail Partners
As a member of The Friends of The Frelinghuysen Arboretum you can enjoy discounts at our Retail Partners. Please show your Friends' membership card at time of purchase.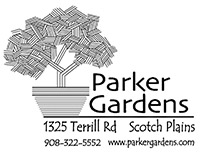 Featured Partner
Please welcome our newest Retail Partner, Parker Gardens.
Visit the plant experts at Parker Gardens located at 1325 Terrill Rd in Scotch Plains.
Members can enjoy 15% off all non-sale retail plant material and 10% off all other non-sale products when they present their Friends membership card.
Fall is a great time to plant! So the next time you're ready to make a purchase, go to our website's Retail Partners Page to see the full range of offers available in your neighborhood.
All our events can be found on our Events Page where, we are happy to say, you can register and pay on line -- just click on the "Add to Cart" buttons on our Events page and Membership page. Alternatively, you may register by calling 973-326-7603.