More Shows This Fall
Did you miss the Fungus Fest – perhaps you will join us this Sunday, October 6th from 11:00am to 3:30pm for the Gesneriad Society's Annual Show instead! Free and no registration required.
Final Free Tour of the Season
Our last free tour of the Frelinghuysen Arboretum is Sunday, October 6 at 2pm. No registration required.
Halloween and Thanksgiving Centerpieces
Marge Hulstrunk, floral designer extraordinaire, will show you how to make some fabulous tabletop floral designs at the Halloween and Thanksgiving Centerpiece Demonstration on Tuesday, October 15. Register on-line by clicking the image at right.
Grow Great Garlic
We'll be selling lots of great garlic cultivars on Saturday, October 26 at Grow Great Garlic, including a Calabrian Rocambole and a Yugoslavian softneck. Don't worry, by the end of the class, you'll understand all these terms. Register on-line by clicking here.
Classy Scarecrows!
Anyone can have a scarecrow on their front lawn, but not many folks can say that their scarecrow graced the lawn of a National Historic Register home. Register on-line by clicking the image at left for Scarecrows in the Garden on Saturday, October 19.
The Tale of the Missing Ghost
Our ghost chile peppers have been disappearing. For the past few weeks every time one ripened, it vanished.
Today, we found out who has been the culprit - a chipmunk! His face bursting with a deep orange explosion of color, "Chile Chip" was spotted scurrying to his hidey-hole which must be a pretty hot spot.
We appeal to you, Chile Chip - "Give up the ghost!"
We'll be harvesting all our chiles on Saturday, October 12 at 11am. All chileheads are invited to join us as we divide the bounty!
Gingerbread Exhibitors Wanted!
Registration is now open for all you Gingerbread builders! Follow the link above to our Events page entry for the Rules & Entry form, plus some handy recipes and construction tips.
We can't wait to see all the wonderful ideas all of you come up with this year!
What's in Bloom At the Arboretum
The Arboretum is overflowing with color and so too is our on-line What's in Bloom list, maintained by volunteer Phil Dahlen. It is updated every other week.
Retail Partners
As a member of The Friends of The Frelinghuysen Arboretum you can enjoy discounts at our Retail Partners. Please show your Friends' membership card at time of purchase.
Please welcome our newest Retail Partners
Parker Gardens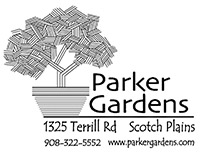 Country Mile Gardens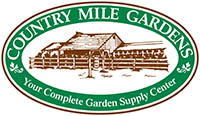 Click on their names, or on any of the fine establishments, below, for more information.
Fall is a great time to plant! So the next time you're ready to make a purchase, go to our website's Retail Partners Page to see the full range of offers available in your neighborhood.
All our events can be found on our Events Page where, we are happy to say, you can register and pay on line -- just click on the "Add to Cart" buttons on our Events page and Membership page. Alternatively, you may register by calling 973-326-7603.