This Weekend: The MUM SHOW!
Saturday from Noon - 4:30, Sunday from 10 - 4:30. Always spectacular, and a perfect antidote to pumpkin overdose.
Halloween and Thanksgiving Centerpieces
Tuesday, October 15 - Tired of cookie cutter fall flower arrangements?
Professional floral designer, Marge Hulstrunk, brings charm and inventiveness to your fingertips with her brilliantly executed demonstrations. Register by clicking here.
Grow, Cook, Eat - Edible Alliums
Wednesday, October 16 - now's the time for planting alliums, but how about eating some? On-line registration is a click away!
Affiliate Program: Kent Russell
The Home Garden Club of Morristown, one of our affiliate organizations, is pleased to host Kent Russell, well-know garden guru and raconteur, on Wednesday, October 16th. Details, including cost and time are available by clicking here.
Classy Scarecrows!
Saturday, October 19 - Looking for something unique to do with your kids this fall? How about making a family scarecrow that will be on exhibit here at the Frelinghuysen? Then, there's plenty of time for apple tasting, cider doughnuts and a pumpkin carving demonstration to inspire you! Learn more by clicking the image.
Grow Great Garlic
Come to the class Saturday, October 26, learn all about growing it, buy some really unusual varieties for just 75 cents a clove, and then help Lesley plant garlic for a small garlic trials garden.
This time, maybe she won't set the fire alarm off making garlic bread....
Free Chile Pepper Giveaway
We are closing the chile pepper exhibit this Saturday, October 12th, at 10am sharp. Please come with a plastic bag.
Free - 2 Boston Ferns to Good Homes
These two old friends have lived indoors at the Haggerty Education Center during the winter and outside in the Scherer Garden for many years. They are looking for a new home and are about 3.5 ft. high and wide each.
Email Lesley Parness (lparness@morrisparks.net) if interested.
Bees
And finally, before the first frost, let's always remember our friends the bees.
Enjoy this short video: http://billmoyers.com/segment/"dance-of-the-honey-bee"-2/
Gingerbread Exhibitors Wanted!
Registration is now open for all you Gingerbread builders! Follow the link above to our Events page entry for the Rules & Entry form, plus some handy recipes and construction tips.
We can't wait to see all the wonderful ideas all of you come up with this year!
What's in Bloom At the Arboretum
The Arboretum is overflowing with color and so too is our on-line What's in Bloom list, maintained by volunteer Phil Dahlen. It is updated every other week.
Retail Partners
As a member of The Friends of The Frelinghuysen Arboretum you can enjoy discounts at our Retail Partners. Please show your Friends' membership card at time of purchase.
Please welcome our newest Retail Partners
Parker Gardens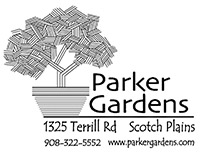 Country Mile Gardens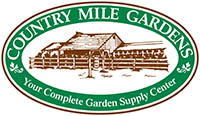 Click on their names, or on any of the fine establishments, below, for more information.
Fall is a great time to plant! So the next time you're ready to make a purchase, go to our website's Retail Partners Page to see the full range of offers available in your neighborhood.
All our events can be found on our Events Page where, we are happy to say, you can register and pay on line -- just click on the "Add to Cart" buttons on our Events page and Membership page. Alternatively, you may register by calling 973-326-7603.