Photos of Last Weekend's Mum Show
Check out the photos on our web gallery of last weekend's Mum Show – there were many spectacular entries this year - well done!
Enter Your Gingerbread In the Wonderland?
How about entering Gingerbread Wonderland this year? You can do it solo, or with a friend or family member. It's fun, very rewarding and easy to enter.
The application form and lots more information is on our Events Page.
Family Scarecrows
This Saturday, October 19 we are making scarecrows, sampling apples, cider and doughnuts, making crafts and watching Todd Pugsley carve pumpkins. Register by clicking on the title.
Learn more about Todd here: http://ireport.cnn.com/docs/DOC-507598.
Garlic Anyone?
The Chile Pepper exhibit has closed and we are getting that space ready for Garlic Trials. Interested in growing garlic?
Come to Grow Great Garlic on Saturday, October 26. We'll be selling Music, German White, Porcelain, Calabria, Rose du Var, Yugoslavian Red and other unusual cultivars for .75 a clove. Click on the title for more information and registration.
Potatoes Galore
Have you noticed all the different kinds of potatoes available at the Farmers Markets recently?
Learn all about them and sample some fabulous recipes with Chef Cynthia Triolo at her Cooking Demonstration: One Potato, Two Potato on Sunday, October 27th. Registration and details by clicking the links.
What's in Bloom At the Arboretum
Fall is beginning to wrap the Arboretum in its slendid cloak. Be sure to visit if you can.
Our volunteer, Phil Dahlen has finished another year of updating our on-line What's in Bloom list this past weekend. Many thanks to him for keeping this up to date.
See some of what he saw by clicking on the image below to visit our photo gallery.
Retail Partners
As a member of The Friends of The Frelinghuysen Arboretum you can enjoy discounts at our Retail Partners. Please show your Friends' membership card at time of purchase.
Please welcome our newest Retail Partners
Parker Gardens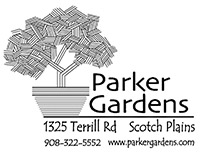 Country Mile Gardens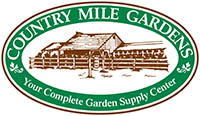 Click on their names, or on any of the fine establishments, below, for more information.
Fall is a great time to plant! So the next time you're ready to make a purchase, go to our website's Retail Partners Page to see the full range of offers available in your neighborhood.
All our events can be found on our Events Page where, we are happy to say, you can register and pay on line -- just click on the "Add to Cart" buttons on our Events page and Membership page. Alternatively, you may register by calling 973-326-7603.