Cooking Demo: One Potato, Two Potato
Been admiring those brilliant purple and red potatoes at the Farmer's Markets?
Make the spud your bud at One Potato, Two Potato on Sunday October 27th. Click on the image to register on line.
Enter Your Gingerbread Now!
Entries are flying in for Gingerbread Wonderland. Are you thinking about entering? Please do, we'd love to have you be a part of New Jersey's biggest Gingerbread Show.
The application form and lots more information is on our Events Page.
Gingerbread Tips & Techniques
Speaking of Gingerbread, Chef Cynthia Triolo will be sharing her expertise at Gingerbread Tips & Techniques on Sunday, November 3. Register on our Events page by clicking here.
Garden Sprouts: Color My World
The leaves are falling throughout the Arboretum. Bring your favorite pre-schooler to Color My World on Monday, October 28 and join the leaf hunt for varying colors, shapes and sizes. Register on line by clicking the title.
Garden Lovers Book Club
The Garden Lovers Book Club will meet on Monday, Oct 28 at 10:30 AM. This month they will share information about books that describe gardens in NJ, NY, and PA.
Pumpkin Carvings
Looking for inspiration for your pumpkin carving? See the fabulous carvings from last weekend's demonstration at our Gallery -- just click on the Jack-o-Lantern at right.
Also, our guests voted on their favorite apples in the apple tasting, and here are the results:
1st Place - Red Delicious
2nd Place - Jonagold
3rd Place - Honey Crisp
Retail Partners
As a member of The Friends of The Frelinghuysen Arboretum you can enjoy discounts at our Retail Partners. Please show your Friends' membership card at time of purchase.
Please welcome our newest Retail Partners
Parker Gardens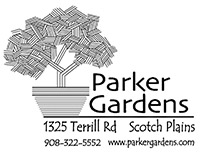 Country Mile Gardens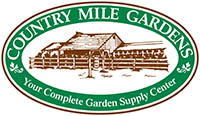 Click on their names, or on any of the fine establishments, below, for more information.
Fall is a great time to plant! So the next time you're ready to make a purchase, go to our website's Retail Partners Page to see the full range of offers available in your neighborhood.
All our events can be found on our Events Page where, we are happy to say, you can register and pay on line -- just click on the "Add to Cart" buttons on our Events page and Membership page. Alternatively, you may register by calling 973-326-7603.