Grow, Cook, Eat – Winter Squash
All kinds of squash are populating the grocer's shelves now! If you have wondered if you could grow them, and then what to do with a harvest, we suggest you click here to register for Grow, Cook, Eat – Winter Squash on Wednesday November 20.
Hollies and Conifers
Flowers will fade, but conifers and hollies can be enjoyed all year long. Horticulturist Marc Zukovich explains many of the beautiful varieties that will grow well here in northern New Jersey. Then, enjoy a nice walk around the Arboretum to see our "Hollies and Conifers," on Saturday, November 9. Register online here.
MEMBERS ONLY: Gingerbread Wonderland Preview Party
Members alert: Register now for the Gingerbread Wonderland Preview Party on Thursday, December 5. This is a special Member Benefit that allows you to see the show before the crowds! Register here.
Enter Your Gingerbread Now!
There is still time to register to enter the contest. You don't need to be a master baker – you just need a bit of imagination! Visit our Photo Gallery for inspiration from previous year's entries and then register here.
David Culp: The Layered Garden
As you cut back and put your garden to sleep, are you appraising it too? Acclaimed plantsman and garden designer David Culp will make recommendations for beautiful gardens with 4 season interest in his talk "The Layered Garden," on Friday, November 15. Register on line here.
Tri State African Violet Show
This weekend, Tri State African Violet Society pulls out all the stops with their 51st Annual Show. This year's theme is African Violet Galaxies. Their show last year was cancelled due to Super Storm Sandy. Please visit them on Saturday or Sunday.
Retail Partners
As a member of The Friends of The Frelinghuysen Arboretum you can enjoy discounts at our Retail Partners. Please show your Friends' membership card at time of purchase.
Please welcome our newest Retail Partners
Parker Gardens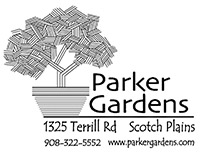 Country Mile Gardens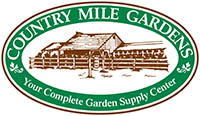 Click on their names, or on any of the fine establishments, below, for more information.
Fall is a great time to plant! So the next time you're ready to make a purchase, go to our website's Retail Partners Page to see the full range of offers available in your neighborhood.
All our events can be found on our Events Page where, we are happy to say, you can register and pay on line -- just click on the "Add to Cart" buttons on our Events page and Membership page. Alternatively, you may register by calling 973-326-7603.