Still Time to Enter Your Gingerbread!
We are still accepting entries for the 22nd Annual Gingerbread Wonderland.
For more information about making this part of your family's holiday tradition, click on the entry form at right and follow the links.
MEMBERS ONLY: Gingerbread Wonderland Preview Party
If you haven't made your reservation to join us for the Members Only Preview Party on Thursday, December 5th, please do so now by clicking here to register on-line. It's free and we are reserving cocoa and cookies for you!
Gingerbread Wonderland Craft Show
For those of you wondering what kinds of crafts will be for sale at the Gingerbread Wonderland Craft Show – here is a list of the first weekend's crafters:
MollyGirl Yarn
Plum Creek Designs Embroidery
PS I Love Soap
Snowmen and Santa
Something Special of Succasunna
The Santa Carver
The Shabby Dog
Vitality Handmade Designs
Worthy Wood
Wrecking Crew Creation
Alice in Crochetland
Beads by Beth
Clowning Around with Crafts
Degage Gardens Lavender Gifts
Floral Design
Gnome Hats
Hand built Pottery
Hand knit Scarves
Inner Designs by Robin Lennon
It's in the Bag!
Marta McDowell
Did you see the article in Sunday's New York Times, A Garden of Creature Comforts about fellow friend and author Marta McDowell?
You'll be happy to know that Marta will be speaking here in June on that very subject!
Garden Lovers Book Club
The Garden Lovers Book Lovers Club will be meeting here at 10:30am on Monday, November 18th.
This month's topic is Garden Architecture. Feel free to come along and join this group of garden lovers and bibliophiles.
Grow, Cook, Eat: Winter Squash
Every kind of winter squash is available now and on Wednesday, November 20 from 7 - 8:30pm we'll be teaching how to grow and cook them at Grow, Cook, Eat: Winter Squash – register here.
Retail Partners
As a member of The Friends of The Frelinghuysen Arboretum you can enjoy discounts at our Retail Partners. Please show your Friends' membership card at time of purchase.
Please welcome our newest Retail Partners
Parker Gardens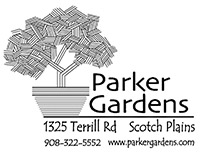 Country Mile Gardens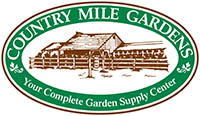 Click on their names, or on any of the fine establishments, below, for more information.
Fall is a great time to plant! So the next time you're ready to make a purchase, go to our website's Retail Partners Page to see the full range of offers available in your neighborhood.
All our events can be found on our Events Page where, we are happy to say, you can register and pay on line -- just click on the "Add to Cart" buttons on our Events page and Membership page. Alternatively, you may register by calling 973-326-7603.