Winter Arboretum Leaves
Be on the lookout for the Winter issue of Arboretum Leaves in your inbox or mailbox this week.
Not a member?
It's the perfect time to join and get an invitation to the Members Only New Year's Party featuring Kirk Brown portraying Frederick Law Olmsted.
Membership in the Friends is a perfect holiday gift to give yourself! Click the title for more information and on-line joining.
Photo Scavenger Hunt
Looking for a nice way to enjoy weekend family time outdoors? Try our Photo Scavenger Hunt. No registration needed but don't forget to bring a camera! Click the title for more information.
Gingerbread Wonderland
Last call for entries to Gingerbread Wonderland (click title for form and rules) and for making your reservation to attend the Members Only Gingerbread Wonderland Preview Party on Thursday, December 5. Register here for the Members-only Party.
Horticultural Reference Library
Our Horticultural Reference Library is now online. To peruse the shelves without leaving your home, go to our On-line Card Catalog. Simply click on a column heading (Category, Title, Author or Number) to sort by that column.
If you find a book you are interested in borrowing, send an email to Lesley Parness. Lesley will have the book ready for you at the Front Desk. Remember, borrowing privileges are another of the great benefits of Membership in the Friends.
Identify These Pictures?
Think the Frelinghuysen's flowers are done? Think again- $5 off the cost of a class to the first Friends member to identify this shrub which is flowering right now! Click on an image to enlarge it.
Send your answer to lparness@morrispark.net.
Retail Partners
As a member of The Friends of The Frelinghuysen Arboretum you can enjoy discounts at our Retail Partners. Please show your Friends' membership card at time of purchase.
Please welcome our newest Retail Partners
Parker Gardens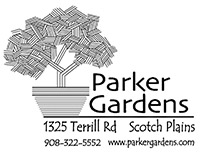 Country Mile Gardens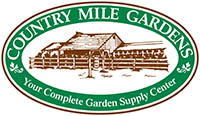 Click on their names, or on any of the fine establishments, below, for more information.
Fall is a great time to plant! So the next time you're ready to make a purchase, go to our website's Retail Partners Page to see the full range of offers available in your neighborhood.
All our events can be found on our Events Page where, we are happy to say, you can register and pay on line -- just click on the "Add to Cart" buttons on our Events page and Membership page. Alternatively, you may register by calling 973-326-7603.