Happy Thanksgiving to All
On behalf of the Board of Trustees of The Friends of The Frelinghuysen Arboretum and the Horticulture Staff at The Frelinghuysen Arboretum, we want to wish everyone a wonderful Thanksgiving holiday!
We are so thankful for your membership and support.
Members-Only Gingerbread Preview Party
Last call for reservations for the Members Only Gingerbread Wonderland Party.
You wouldn't come to a friend's party without letting them know, would you? Register on-line (click the title) or call 973-326-7603 if you aren't sure about how many guests you may bring.
Gift of Membership
If you are looking for a wonderful holiday gift for the gardeners, photographers, flower-lovers and young families on your gift list, please consider giving the gift of membership in The Friends of The Frelinghuysen Arboretum. This lovely card will arrive with a note that names you as the giver!
Membership in the Friends is a perfect holiday gift to give yourself! Click the title for more information and on-line joining.
Members-Only New Year's Party
Have you received your Winter Arboretum Leaves? Sign up early for the Members Only New Year's Party, as it is sure to be a full house. You can do so on-line by clicking the title.
Virtual Gardener
If you haven't had a chance to read this edition of Virtual Gardeners, you can do so by going to our Virtual Gardener page.
Please email Lesley Parness if you have something appropriate to contribute to our Cabinet of Wonders.
Retail Partners
Don't forget to bring your Friends membership card with you while shopping at our Retail Partners.
These fine retailers have many wonderful items for holiday giving. Need a reminder about who is a Retail Partner? Please read more, below.
Please welcome our newest Retail Partners
Parker Gardens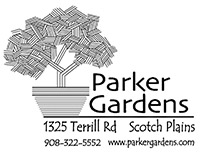 Country Mile Gardens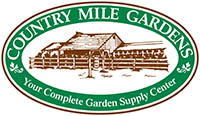 Click on their names, or on any of the fine establishments, below, for more information.
Fall is a great time to plant! So the next time you're ready to make a purchase, go to our website's Retail Partners Page to see the full range of offers available in your neighborhood.
All our events can be found on our Events Page where, we are happy to say, you can register and pay on line -- just click on the "Add to Cart" buttons on our Events page and Membership page. Alternatively, you may register by calling 973-326-7603.