We know people's schedules are busy, so walk-ins to the speaker programs are welcome. However, early registration will guarantee you a seat and will help us plan.
HAPPY NEW YEAR!
Our very best wishes to you, your families and friends for a Happy New Year, may 2020 bring you much health and happiness!
Andrea Buckingham – Landscape Architect/Horticulturist – Rock Ridge: Reinventing a Historic Estate for a Modern Day Family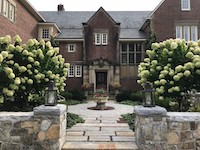 Rock Ridge
Sunday, January 12 – Snow Date: Sunday, January 19
Times have changed since the initial inception of the gardens at the historic estate of Rock Ridge in Tuxedo Park, New York. Once featured in a 1908 American Homes and Gardens article as a stunning example of the Victorian style of gardening, the grounds endured decades of neglect.
See how the grounds were transformed for a modern day family. Native and reclaimed materials were used to create new structures and garden spaces. A vast palette of plantings highlights the innate beauty of the site and creates a multi-seasonal feast for the senses. Andrea Buckingham, the landscape architect on this project, gives us an insider's guide to this beautiful and historic estate.
Following Andrea's talk, please join us for refreshments.
Make your reservation early as seats are limited!
Click on the photo of Rock Ridge for more information and to register.


Rob Cardillo: The Art of Garden Photography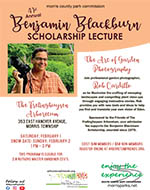 Saturday, February 1 – Snow Date: Sunday, February 2
Since 1979, the Friends of The Frelinghuysen Arboretum have supported horticultural education through a scholarship named for Dr. Benjamin Blackburn, a professor of Botany at Drew University. Dr. Blackburn published many articles and wrote a number of books on gardening as well as being the host of a very popular radio program.
Join professional garden photographer Rob Cardillo as he illustrates the crafting of sweeping landscapes and compelling plant close-ups through engaging instructive stories. From pre-visualizing to post–processing, Rob will provide you with new tools and new ideas to help you find and translate your own vision of Eden, even if you only use an iPhone.
Admission fees support the scholarship that is offered to students in the Landscape Technology Program at County College of Morris.
Light refreshments follow the talk.
This program is eligible for 2.0 Rutgers Master Gardener CEU's.
Click on the flyer for more information and to register.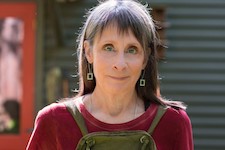 Saturday, February 15 – Snow Date: Saturday, February 22
Margaret Roach has worked for more than 25 years to make her garden in the Hudson Valley-Berkshires area a visual treat every day of the year. Meet the plants and the philosophy that make it happen, delivered with a dose of "horticultural how-to and woo-woo".
Margaret's book, "A Way to Garden", originally released in 1998, has now been fully updated for the just released 21st Anniversary edition and will be available for signing.
This program is eligible for 1.5 Rutgers Master Gardener CEU's.
Click on the photo for more information and to register.
Free Affiliate Member Programs
North American Butterfly Association
Tue Jan 7, 2020 - 7:30p
Topic: "2019 Year in Review – Looking Forward by Looking Back" – Garry Annibal
African Violet Club of Morris County
Wed Jan 8, 2020 - 7:30p
Judging African Violets
Great Swamp Bonsai Society
Tue Jan 14, 2020 - 6:30p - 9:30p
To receive a free newsletter for updates and events, please email club president John Michalski at huonia@aol.com.
Affiliate member programs are all free and open to the public.
TRAIL CLOSINGS
To all who use the trails at The Frelinghuysen Arboretum, please note that some much needed maintenance and restoration will be going on over the next several months. To expedite the work and for safety reasons, the trails and gardens around the Mansion and other parts of the property will be closed from approximately mid-October through mid-January, depending on weather.
Please stay off the trails wherever you see this sign. We will keep you advised as to when the trails will reopen. Thank you for your cooperation!
When shopping at our fine Retail Partners, please remember to present your Membership card at the beginning of your check out transaction. Our Retail Partners need to enter the discount at the beginning of that process.
If you have not yet used this wonderful Member Benefit, you can view our full list of Retail Partners by clicking here.
Amazon Smile
Don't forget to "SMILE!"Amazon Smile, that is!
Amazon, through the AmazonSmile Foundation will contribute 0.5% of your purchases on Amazon to a charitable organization you select. Please consider selecting The Friends of the Frelinghuysen Arboretum as your designated recipient from this wonderful program.
Click here and log in to your amazon account to designate the Friends as your charity.
All our events can be found on our Events Page where, we are happy to say, you can register and pay on line -- just click on the "Add to Cart" buttons on our Events page and Membership page. Alternatively, you may register by calling 973-326-7603.