IMPORTANT INFORMATION
Friends Staff will be out of the office until January 2021, however we will continue working remotely, so please note our new Post Office Box number and staff emails. Please feel free to contact us via either method.

Friends of The Frelinghuysen Arboretum
Post Office Box 2267
Morristown, NJ 07962


Lisa Bencivengo: lbencivengo@arboretumfriends.net
Margery Ennist:  mennist@arboretumfriends.net

CORONAVIRUS ANNOUNCEMENTS
GARDENS CLOSED
The Frelinghuysen, Willowwood and Bamboo Brook Arboreta, are closed to the public until further notice. See the current announcement on the Morris County Parks Commission's website for this and other park closings.
Please continue to check here and at the above link for confirmation before visiting.
We will keep you posted as later news becomes available.
All Program Registrants Please Note: As all of our programs are being held virtually, the program fees have been modified and will not be as printed in the current issue of Arboretum Leaves. Please check our website before mailing us a registration check, to make sure your check is for the correct, lower amount. Thank you!
Thursday, August 20 - 7:00 PM
VIRTUAL ZOOM MEETING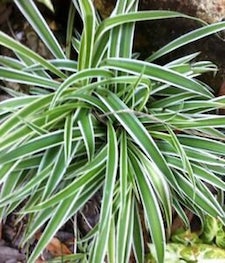 The Friends of The Frelinghuysen Arboretum are delighted to work with the Master Gardeners to bring you this free program.
Master Gardener, Linda Zenkert, will discuss the process of choosing adaptable plants for your home.
If you would like to add the warmth and decorative quality of indoor plants to your home, but are too busy or don't have the information needed to take care of them, this presentation is for you. Linda will discuss the importance of choosing adaptable houseplants, and those that tolerate neglect. Plants that will forgive inconsistent watering and lack of proper lighting, yet reward you with continued growth. The presentation includes suggestions for using plants in small spaces, in low-light areas, and how to group plants to encourage growth and create attractive focal areas in a room.
Thursday, September 10, 7:00 pm
VIRTUAL ZOOM MEETING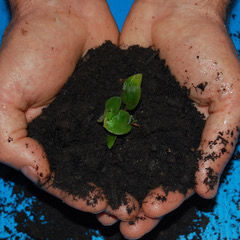 The Friends of The Frelinghuysen Arboretum are happy to work with the Master Gardeners to bring you this free program.
Master Gardener, Cheri Wilczek, will be talking about Compost, which is decomposed organic matter. Through the compost recycling process, various organic materials, otherwise regarded as waste products, can be added to the garden or lawn. Compost can be used as a soil conditioner and the addition of compost will build a better quality soil for all your trees, shrubs, plants and vegetables. Cheri's talk will outline what compost is, its benefits, how to start and build a compost bin, materials to avoid adding to a compost pile, tips for success and the troubleshooting process. Start enjoying the benefits of "Black Gold" today!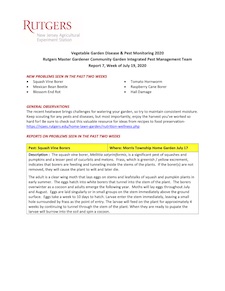 Please take a few moments to look through the attached report from the Rutgers Master Gardener Community Garden IPM Team.
The report will tell you know what pests have been seen, where and what to do about them.
Read the full report by clicking on the image at right.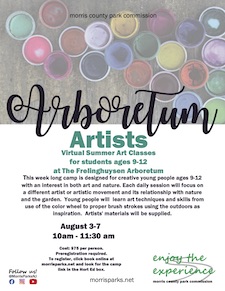 Here something for budding artists -- a week-long camp beginning next week for creative young people aged 9-12.
Click the image at right for a flyer with more information.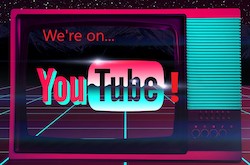 FRIENDS YOUTUBE CHANNEL
We are happy to announce that the Friends of The Frelinghuysen Arboretum now have a YouTube channel.
Please visit by clicking the image (or going to: https://www.youtube.com/channel/UCCwLu6l-05_VnSNQlkvi3Aw
Once you have registered for "Composting and Eco-friendly Yard Care" or "Dahlias", you will receive a link to watch the recorded version.
When shopping at our fine Retail Partners, please remember to present your Membership card at the beginning of your check out transaction. Our Retail Partners need to enter the discount at the beginning of that process.
If you have not yet used this wonderful Member Benefit, you can view our full list of Retail Partners by clicking here.
Amazon Smile
Don't forget to "SMILE!"Amazon Smile, that is!
Amazon, through the AmazonSmile Foundation will contribute 0.5% of your purchases on Amazon to a charitable organization you select. Please consider selecting The Friends of the Frelinghuysen Arboretum as your designated recipient from this wonderful program.
Click here and log in to your amazon account to designate the Friends as your charity.
All our events can be found on our Events Page where, we are happy to say, you can register and pay on line -- just click on the "Add to Cart" buttons on our Events page and Membership page. Questions or need more information? Call 862-325-7754.