Thursday, February 18 - 7:00 PM
Join us this Thursday, February 18th, at 7 p.m. for the first of four free Zoom talks previewing plants we'll have for sale online this year.
Details on how to order soon and safely pick up during the first weekend in May will be shared with those attending.
Click on the Plant Sale banner above to register. The Zoom link will be emailed to you the morning of the talk.
Saturday, March 6 - 9:00 AM
VIRTUAL ZOOM MEETING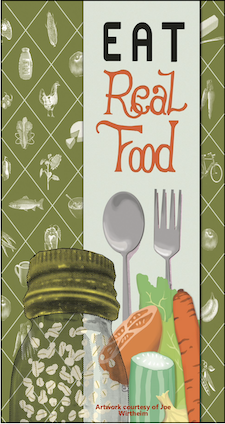 The Friends of The Frelinghuysen Arboretum and Rutgers Cooperative Extension of Morris County are teaming up to present their Annual Community Garden Conference for the eleventh year in a row. It's going to be virtual this year, but we have an impressive list of session speakers, all experts in their field who will cover topics relevant to community gardeners, garden managers, and those trying to establish a new community garden.
Some of the sessions will be recorded prior to the conference so you will be able to watch at your leisure and some will be live with a Q&A in real time on March 6.
The topics for the 2021 conference include:
Keynote Speaker Ken Greene, founder of Hudson Valley Seed Company.
Ask the Experts with County Agent and Rutgers Vegetable Expert Peter Nitzsche and Kris Holmstrom, Rutgers Vegetable IPM Expert on Understanding Disease Management in a Community Garden.
Food Safety in Community Gardens by County Agent Meredith Melendez.
Seed Starting by Rutgers Master Gardener Grace Tshanakas.
The Pest Patrol: Discovering Pests and Diseases in Community Gardens by Rutgers Master Gardener Community Garden IPM Team.
The Coordinator's Round Table moderated by Ned Gardner, Co-manager of the Ted Largman Community Garden.
Vegetable Garden Planning for Community Gardens by Rutgers Master Gardener Brian Monaghan.
This program is eligible for 5.0 Rutgers Master Gardener CEUs.
Saturday, March 20, 1:00 to 4:00 PM and Saturday, March 27, 1:00 to 3:00 PM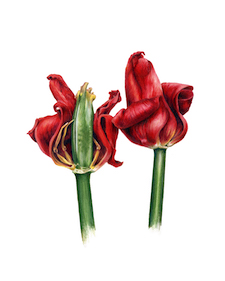 VIRTUAL ZOOM PROGRAM
Join Katy Lyness, passionate home gardener and teacher of Botanical Illustration at the New York Botanical Garden, as she returns with a new two-part Botanical Drawing class.
As Spring starts to appear around us, learn how to use colored pencils to capture the singular beauty of the Tulip flower. This two-day workshop will cover basic drawing skills and colored pencil techniques. The first day will cover instruction and demonstration; the second day will consist of constructive critiques of the students' work.
A list of materials to purchase will be provided at registration; the complete list can be seen on our website.
The workshop is limited to 16 participants, so please register early.
The registration fee covers both classes.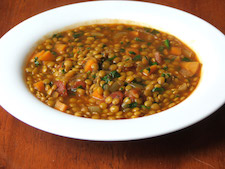 Anytime in February
A RECORDED PROGRAM
Chef Cynthia Triolo will show you how to make Lentil Soup, a healthy and comforting meal, especially in the dead of winter - Make a big batch and freeze some for later!
Register now and receive the access link when the recording is available.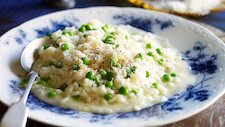 Anytime in March
A RECORDED PROGRAM
Chef Cynthia Triolo will make Risi e Bisi (Rice and Peas) a traditional Italian dish similar to risotto. It is best made in early spring when fresh peas and their tendrils are available.
Register now and receive the access link when the recording is available.
A COUPLE MORE WINTER PHOTOS AT THE FRELINGHUYSEN ARBORETUM
Here are a few more photos taken at The Frelinghuysen Arboretum after the recent snowfall. It is such a lovely place to visit at any time of the year!
Click an image to see them all in our website's picture gallery.
Photos by Margery Ennist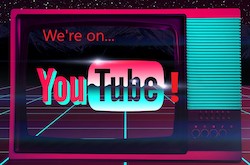 FRIENDS YOUTUBE CHANNEL
We are happy to announce that the Friends of The Frelinghuysen Arboretum now have a YouTube channel.
Please visit by clicking the image (or go to: https://www.youtube.com/channel/UCCwLu6l-05_VnSNQlkvi3Aw)
Once you have registered for "Composting and Eco-friendly Yard Care" or "Dahlias", you will receive a link to watch the recorded version.
When shopping at our fine Retail Partners, please remember to present your Membership card at the beginning of your check out transaction. Our Retail Partners need to enter the discount at the beginning of that process.
If you have not yet used this wonderful Member Benefit, you can view our full list of Retail Partners by clicking here.
Amazon Smile
Don't forget to "SMILE!"Amazon Smile, that is!
Amazon, through the AmazonSmile Foundation will contribute 0.5% of your purchases on Amazon to a charitable organization you select. Please consider selecting The Friends of the Frelinghuysen Arboretum as your designated recipient from this wonderful program.
Click here and log in to your amazon account to designate the Friends as your charity.
All our events can be found on our Events Page where, we are happy to say, you can register and pay on line -- just click on the "Add to Cart" buttons on our Events page and Membership page. Questions or need more information? Email Lisa Bencivengo: lbencivengo@arboretumfriends.net or leave a message at (973) 937-8803.