INTRO
Good Morning! The friends are pleased to announce that we are taking steps towards going green, by replenishing our supply of envelopes with a 100% recycled product. We're happy to do our small part to help our planet.
The virtual Community Garden Conference last Saturday, March 6 was a success! One of the topics Keynote Speaker, Ken Greene, talked about was the history of seed saving through the years. I was happy to discover that I have been a "seed saver" all my life, and thus part of a large group of like-minded people, saving these tiny little miracles full of hope and anticipation. Ken Greene is the founder of Hudson Valley Seed Company.


Click to Shop Online
Thursday, March 18 - 7:00 PM
Join us for the third of our free Zoom talks previewing plants we'll have for sale online this year. Click here to register. The Zoom link will be sent to you the morning of the program.
We're open online now for plant orders, so click here (or on the Plant Sale Banner, above) to check out the plants available, place your order and find out when and where you can pick your order up. Happy Shopping!
Help support our annual fundraiser by forwarding this blast to family, friends and other contacts, the more the merrier. The Friends appreciate your help!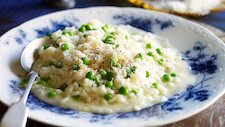 Anytime in March
A RECORDED PROGRAM
Chef Cynthia Triolo will make Risi e Bisi (Rice and Peas) a traditional Italian dish similar to risotto. It is best made in early spring when fresh peas and their tendrils are available.
Register now and receive the access link when the recording is available.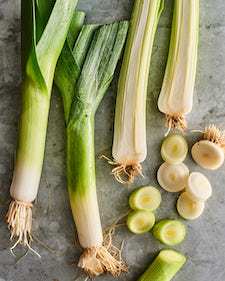 Anytime in April
A RECORDED PROGRAM
Leeks are one of those vegetables we don't use often enough. They pair beautifully with a number of foods and are at their best this time of year. Take them on in this cooking demonstration with Cynthia Triolo, because once you know how to handle them you'll be using them regularly!
Register now and receive the access link when the recording is available.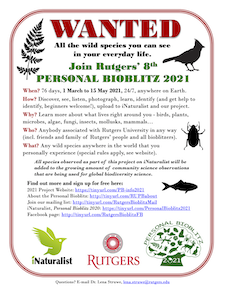 RUTGERS' PERSONAL BIOBLITZ 2021
March 1 - May 15, 2021
Here's a great program to help you get involved in what's going on in your own backyard!
Click on the flyer for more information and links, or click here to go to the Rutgers Personal Bioblitz 2021 project website.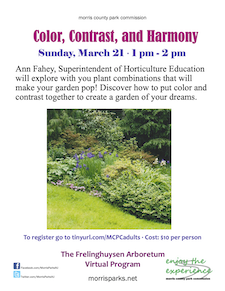 MORRIS COUNTY PARK COMMISSION PROGRAMS
Color, Contrast and Harmony
Sunday, March 21 - 1:00 - 2:00 PM
Explore plant combinations that will make your garden pop!
Click on the flyer for more information and to register
BLOOMING TODAY AT THE FRELINGHUYSEN ARBORETUM
More and more things are beginning to break ground and bloom at the Arboretum. Today's sightings are: Eranthis (Winter Aconite), Prunus mume cv. Kobai (Japanese Apricot) and Viburnum x bodnantense cv. Dawn (Dawn Viburnum).
Enjoy this preview of Spring!
Click an image to see them all in our website's picture gallery. All pictures courtesy of Margery Ennist.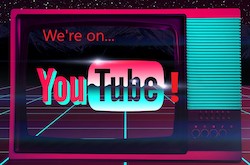 FRIENDS YOUTUBE CHANNEL
We are happy to announce that the Friends of The Frelinghuysen Arboretum now have a YouTube channel.
Please visit by clicking the image (or go to: https://www.youtube.com/channel/UCCwLu6l-05_VnSNQlkvi3Aw)
We are pleased to make several of our previously recorded events available in case you missed one or another of them.
When shopping at our fine Retail Partners, please remember to present your Membership card at the beginning of your check out transaction. Our Retail Partners need to enter the discount at the beginning of that process.
If you have not yet used this wonderful Member Benefit, you can view our full list of Retail Partners by clicking here.
Amazon Smile
Don't forget to "SMILE!"Amazon Smile, that is!
Amazon, through the AmazonSmile Foundation will contribute 0.5% of your purchases on Amazon to a charitable organization you select. Please consider selecting The Friends of the Frelinghuysen Arboretum as your designated recipient from this wonderful program.
Click here and log in to your amazon account to designate the Friends as your charity.
All our events can be found on our Events Page where, we are happy to say, you can register and pay on line -- just click on the "Add to Cart" buttons on our Events page and Membership page. Questions or need more information? Email Lisa Bencivengo: lbencivengo@arboretumfriends.net or leave a message at (973) 937-8803.