Click to Shop Online
Thursday, March 18 - 7:00 PM
Join us for the third of our free Zoom talks previewing plants we'll have for sale online this year. Click here to register. The Zoom link will be sent to you the morning of the program.
We're open online now for plant orders, so click here (or on the Plant Sale Banner, above) to check out the plants available, place your order and find out when and where you can pick your order up. Happy Shopping!
Help support our annual fundraiser by forwarding this blast to family, friends and other contacts, the more the merrier. The Friends appreciate your help!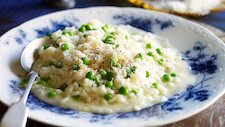 Anytime in March
A RECORDED PROGRAM
Chef Cynthia Triolo will make Risi e Bisi (Rice and Peas) a traditional Italian dish similar to risotto. It is best made in early spring when fresh peas and their tendrils are available.
Register now and receive the access link when the recording is available.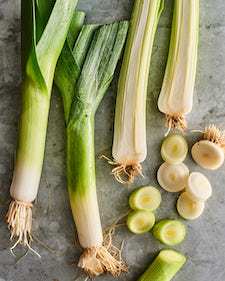 Anytime in April
A RECORDED PROGRAM
Leeks are one of those vegetables we don't use often enough. They pair beautifully with a number of foods and are at their best this time of year. Take them on in this cooking demonstration with Cynthia Triolo, because once you know how to handle them you'll be using them regularly!
Register now and receive the access link when the recording is available.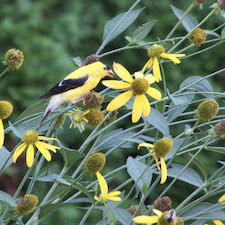 Thursday, April 15 - 7:00 PM
VIRTUAL ZOOM PROGRAM
Carolle Huber, local Landscape Architect, will discuss some easy practices that can help you make your landscape more eco-friendly. Not only the how, but the why. From choosing plants in the spring to your fall cleanup. Plants, lawn, birds and insects and more. Sustainable design is simply good design guided by solid environmental goals. We can all have landscapes that inspire awe, while still doing right by the environment.
Carolle calls this Suburban Ecology.
This program is eligible for 1.0 Master Gardener CEU.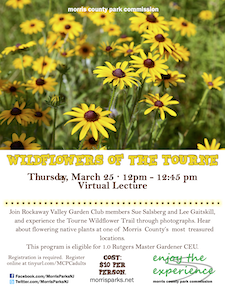 MORRIS COUNTY PARK COMMISSION PROGRAM
Wildflowers of The Tourne - Thursday
March 25 - 12:00 - 12:45 PM
Hear all about flowering native plants on The Tourne's Wildflower Trail in this program by the Rockaway Valley Garden Club.
Click on flyer for more information and to register.
Today's visit to The Frelinghuysen Arboretum was rewarded with many clumps of white Snowdrops (Galanthus), golden Winter Jasmine flowers (Jasminum nudiflorum) and Giant Pussy Willow catkins (Salix chaenomeloides). Following are photos of all three.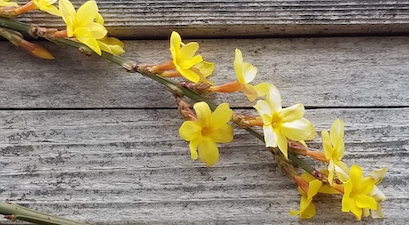 Click an image to see them all in our website's picture gallery. All pictures courtesy of Margery Ennist.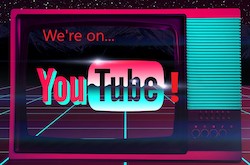 FRIENDS YOUTUBE CHANNEL
We are happy to announce that the Friends of The Frelinghuysen Arboretum now have a YouTube channel.
Please visit by clicking the image (or go to: https://www.youtube.com/channel/UCCwLu6l-05_VnSNQlkvi3Aw)
We are pleased to make several of our previously recorded events available in case you missed one or another of them.
When shopping at our fine Retail Partners, please remember to present your Membership card at the beginning of your check out transaction. Our Retail Partners need to enter the discount at the beginning of that process.
If you have not yet used this wonderful Member Benefit, you can view our full list of Retail Partners by clicking here.
Amazon Smile
Don't forget to "SMILE!"Amazon Smile, that is!
Amazon, through the AmazonSmile Foundation will contribute 0.5% of your purchases on Amazon to a charitable organization you select. Please consider selecting The Friends of the Frelinghuysen Arboretum as your designated recipient from this wonderful program.
Click here and log in to your amazon account to designate the Friends as your charity.
All our events can be found on our Events Page where, we are happy to say, you can register and pay on line -- just click on the "Add to Cart" buttons on our Events page and Membership page. Questions or need more information? Email Lisa Bencivengo: lbencivengo@arboretumfriends.net or leave a message at (973) 937-8803.