Thursday, June 24 - 7:00 PM
VIRTUAL ZOOM PROGRAM
Figuring out who the beneficial insects are and who the pests are can be confusing.
Join Dr. Randi Eckel of Toadshade Wildflower Farm in Frenchtown, New Jersey, as she helps sort it out and discuss some management strategies that may help you strike the right balance.
Anytime in May
A RECORDED PROGRAM
Mother's Day is this Sunday, May 9 - Why not make Mom something special using tea as an ingredient?
Join Chef Cynthia Triolo as she explores some unusual ways to cook with different types of tea from Earl Grey, to Oolong to Mint.
Registration includes recipes for Earl Grey Tea Bread, Pineapple with Mint Tea Syrup and Apricot Oolong Compote. They all sound delicious!
Register now and receive the access link for the recording.
Thursday, May 13 - 7:00 PM
VIRTUAL ZOOM PROGRAM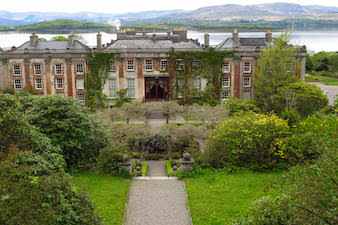 In May of 2013 the Friends travelled to Ireland to visit some of the most beautiful gardens in the southern part of the emerald isle. Join Judy Snow, past president of the Friends, for a reprise of that memorable trip.
Well-known public gardens like Powerscourt, Bantry House and the National Botanical Gardens will be featured, along with lesser known gems and a sample of private gardens. From castles and grand estates to cottages and ruins, and from towering Rhododendrons and South American trees to Mediterranean succulents and petite rock garden specimens, we'll sample them all.
The program is free for Members and only $10.00 for non-Members.
Click on the photo of Bantry House to register. The Zoom link to attend will be sent to you on the day of the program to the email you use to register.
This week we're featuring Calycanthus floridus (Carolina Allspice), a Cornus florida flower (Flowering Dogwood), Primula denticulata (Drumstick Primrose), Wisteria sinensis (Chinese Wisteria) and the soft, green, new growth of Picea abies cv. Inversa (Weeping Norway Spruce).
Click an image to see them all in our website's picture gallery. Thanks to Margery Ennist for this week's beautiful pictures.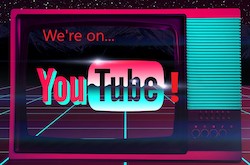 FRIENDS YOUTUBE CHANNEL
We are happy to announce that the Friends of The Frelinghuysen Arboretum now have a YouTube channel.
Please visit by clicking the image (or go to: https://www.youtube.com/channel/UCCwLu6l-05_VnSNQlkvi3Aw)
We are pleased to make several of our previously recorded events available in case you missed one or another of them.
When shopping at our fine Retail Partners, please remember to present your Membership card at the beginning of your check out transaction. Our Retail Partners need to enter the discount at the beginning of that process.
If you have not yet used this wonderful Member Benefit, you can view our full list of Retail Partners by clicking here.
Amazon Smile
Don't forget to "SMILE!"Amazon Smile, that is!
Amazon, through the AmazonSmile Foundation will contribute 0.5% of your purchases on Amazon to a charitable organization you select. Please consider selecting The Friends of the Frelinghuysen Arboretum as your designated recipient from this wonderful program.
Click here and log in to your amazon account to designate the Friends as your charity.
All our events can be found on our Events Page where, we are happy to say, you can register and pay on line -- just click on the "Add to Cart" buttons on our Events page and Membership page. Questions or need more information? Email Lisa Bencivengo: lbencivengo@arboretumfriends.net or leave a message at (973) 937-8803.