THE FRIENDS OF THE FRELINGHUYSEN ARBORETUM WISH YOU, YOUR FAMILY AND FRIENDS A VERY HAPPY NEW YEAR.

MAY 2022 BE A GOOD YEAR FOR ALL!!!
Four consecutive Saturdays: January 8, 15, 22 and 29 from 1:00 to 4:00 PM
VIRTUAL ZOOM PROGRAMS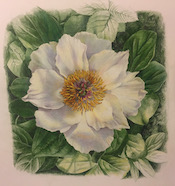 What better way to learn about and enjoy our natural world than to draw it? And what subject is more captivating than a flower? This intro course teaches you techniques for drawing using flowers as the primary focus. The class will include instruction in the use of drawing tools (graphite, pen and colored pencil), techniques for shading, elements of perspective, visualization of light on form, color theory and basic understanding of plant structure.
Katy Lyness is a passionate home gardener whose interests brought her to NYBG's Botanical Illustration Program. She has been represented in the American Society of Botanical Artists' Annual International Exhibition and is active in the Tri-State Botanical Artists Group. She has an MA in Art Education from Columbia University, Teacher's College.
A Materials List is available on our website under the program description.
Enrollment is limited to 16 students.
Native Plants - Designing to Attract Wildlife with Bruce Crawford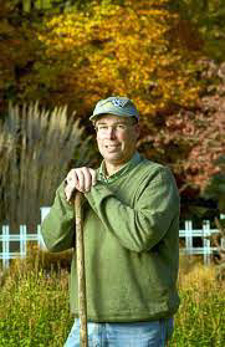 Sunday, February 6 - 4:00 PM
All proceeds from this program support the scholarship that is offered to students in the Landscape Technology Program at County College of Morris.
VIRTUAL ZOOM PROGRAM
There has been a tremendous surge in use and interest in native plants. These plants are great for our many beneficial insects, offering leaves and pollen to eat and stems in which to overwinter. The challenge is how to organize these plants such that they provide an attractive garden for your home. Bruce will share his thoughts, starting from the ground up, on how to combine these plants into cohesive and attractive designs for your garden.
A longtime proponent of unusual and fun plants, Bruce had his own design/build gardening business for nearly 25 years, specializing in plantings for year-round interest. One of those gardens was published in Fine Gardening Magazine. From 2005 to 2020, Bruce was the Director of Rutgers Gardens, the botanical garden at Rutgers University, and from 2020 to 2021, he was the State Program Leader for Home and Public Horticulture with the New Jersey Agricultural Experiment Station. Bruce was also an instructor in the Landscape Architecture program at Rutgers University from 1987 to 2020. Currently, he is the Manager of Horticulture for the Morris County Park Commission. He lectures frequently to various groups and has yet to find a plant he doesn't like!
Sunday, January 16 - 4:00 PM
VIRTUAL ZOOM PROGRAM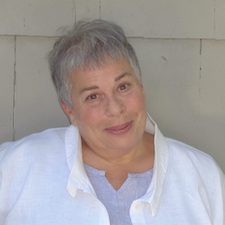 Defined as "the absence of color", black in its many hues can highlight, offset and dramatize every real color in your garden. Understand how to use black hued plants for maximum impact. Over 75 dark beauties, including annuals, perennials, vines, trees and shrubs are featured in this compendium of powerful plants. Lesley will cover their habits and culture, and a useful plant list will be provided. To create rhythm, punctuate place, outline areas and focus the eye, nothing works like black. Keep the drama out of your house, and in the garden!
Lesley is a member of the Herb Society of America, The Council on Horticultural and Botanical Libraries, and Garden State Gardens, a consortium of New Jersey's public gardens of which she is a founding member and past President. Her column, The Garden Historian, is featured bi-monthly in Gardener News Magazine. Retired as Superintendent of Horticultural Education at New Jersey's Morris County Park Commission, Lesley offers illustrated lectures and hands-on workshops to garden clubs, plant and historical societies, Master Gardener groups and libraries.
Plants in the gardens at The Frelinghuysen Arboretum have settled into their winter mode, i.e., fewer and subtler greens, a few red berries, and the dried seed heads of ornamental grasses; these provide their own type of beauty, especially when displayed against a background of evergreen trees.
Here are some of the grasses seen today on the grounds of the Arboretum: Pennisetum orientale 'Karley Rose' (Oriental Fountain Grass cultivar), Panicum virgatum cv. Northwind (Switchgrass), Calamagrostis x acutiflora cv. Karl Foerster (Feather Reed Grass), and the small, bluish tuft of Festuca glauca cv. Elijah Blue (Blue Fescue).
Click an image to see them all in our website's picture gallery. Picture credits: Margery Ennist.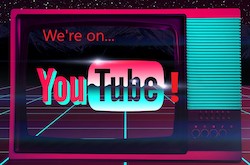 FRIENDS YOUTUBE CHANNEL
We are happy to announce that the Friends of The Frelinghuysen Arboretum now have a YouTube channel.
Please visit by clicking the image (or go to: https://www.youtube.com/channel/UCCwLu6l-05_VnSNQlkvi3Aw)
We are pleased to make several of our previously recorded events available in case you missed one or another of them.
When shopping at our fine Retail Partners, please remember to present your Membership card at the beginning of your check out transaction. Our Retail Partners need to enter the discount at the beginning of that process.
If you have not yet used this wonderful Member Benefit, you can view our full list of Retail Partners by clicking here.
Amazon Smile
Don't forget to "SMILE!"Amazon Smile, that is!
Amazon, through the AmazonSmile Foundation will contribute 0.5% of your purchases on Amazon to a charitable organization you select. Please consider selecting The Friends of the Frelinghuysen Arboretum as your designated recipient from this wonderful program.
Click here and log in to your amazon account to designate the Friends as your charity.
All our events can be found on our Events Page where, we are happy to say, you can register and pay on line -- just click on the "Add to Cart" buttons on our Events page and Membership page. Questions or need more information? Email Lisa Bencivengo: lbencivengo@arboretumfriends.net or leave a message at (973) 937-8803.