The Spring issue of Arboretum Leaves is out, with a whole slew of new program offerings - check the Events page on our website for program descriptions and registration
WE'RE LOOKING FOR VOLUNTEERS FOR THE FRIENDS' PLANT SALE
The Friends of The Frelinghuysen Arboretum will be hosting their 25th Plant Sale fundraiser in the big tent at the top of the Arboretum's parking lot from April 29 to May 1.
We are looking for energetic and enthusiastic volunteers to help with setup, post sale inventory, and breakdown (April 25 through May 2/3). We do ask that all volunteers be fully vaccinated and boosted. If you are abe to help out for a few hours, please click HERE to register.
Thank you for supporting the Friends and please do tell everyone about the sale!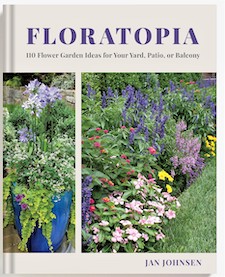 Thursday, March 24 - 7:00 PM
VIRTUAL ZOOM PROGRAM
Join Distinguished Speaker and Landscape Designer Jan Johnsen, as she shares her experience and contagious passion for flowers in her illustrated talk based on her new book Floratopia - 110 Flower Garden Ideas for Your Yard, Patio or Balcony. Jan offers illustrated tips and flower design suggestions. She underscores flowers' role as pollinator magnets and encourages combining grasses and flowers and using deer resistant selections. She stresses both perennials and annuals and gives recommended cultivars. Jan's aim is to ensure flower success for gardeners of all skill levels.
Jan is a principal of the award-winning Johnsen Landscapes & Pools firm based in Westchester County, New York and an admired garden designer and author. She taught at Columbia University for many years and still teaches at the New York Botanical Garden.
Saturday, March 19 - 10:30 AM
VIRTUAL ZOOM PROGRAM
A POP-UP PROGRAM HAS JUST BEEN ADDED TO OUR SCHEDULE: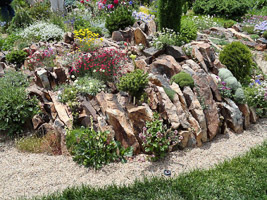 Crevice gardens have historically been an esoteric, European garden style with a strange name, but recent developments have catapulted them onto the international stage and into major public gardens and backyards, especially in the USA. By virtue of growing plants closely with rocks, the opportunity arises to grow certain exotic and native plants better than they can be grown in a traditional garden. Remarkably, a crevice garden works to shed water in a wet climate and store water in a dry climate, making it a universally useful system, also dealing with awkward garden spaces or making plantable alternatives to retaining walls. The ecological use of broken concrete as a stone alternative offers the opportunity to include gardens in places where rock is unavailable or too expensive.
Kenton J. Seth, an active member of the Rocky Mountain Chapter of NARGS, is a thirty-something Colorado-based garden designer and hopeless plant nerd. He has a small nursery to grow plants for his gardens, which range from around Western Colorado to the US coasts and even a few overseas. Crevice Gardens dominate his work, including a book in 2022, but he also works with natives, dryland gardens and recently, meadows. Kenton writes a blog at kentonjseth@blogspot.com and his work is at PaintBrushGardens.com.
The Friends are pleased to collaborate with the Watnong Chapter of NARGS (North American Rock Garden Society), who have graciously allowed us to offer this program to our members. Watnong members will receive the program link from their organization, which is an affiliate member of the Friends.
Please register by March 16.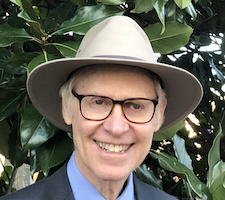 Thursday, April 7 - 7:00 PM
VIRTUAL ZOOM PROGRAM
Dr. Jon Greenberg, an agronomist and Biblical and Talmudic ethnobotanist, is familiar to many of us from his annual Biblical Botany walking tours at The Frelinghuysen Arboretum. In April, as Passover approaches, he will share insights from his research and from Fruits of Freedom, the Torah Flora Hagadah, his botanical guide to the Passover celebration published in 2021.
Dr. Greenberg will explain how every detail of the ritual Passover meal, or seder, carries deep theological meaning, from the choices of vegetables and recipes for the ritual foods to the use of red or green grapes to make the wine for the meal - he will also talk about table settings.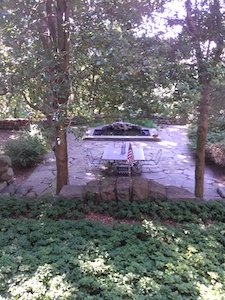 AFFILIATE MEMBER PROGRAM
Wednesday March 16 - 1:00 PM
VFW Hall, 45 Mount Tabor Road, Morris Plains
The Home Garden Club of Morristown will present a lecture entitled "From Great Estates to Public Gardens." Bill Moran, a Master Gardener from the Morris County Rutgers Cooperative Extension Office, will be speaking about the hundreds of public gardens that exist within a short driving distance. Most of them are free and they offer an incredible variety of plants and designs.
Contact Pam Venanzi at pdv51@optonline.net to register for this program.
Chilly and windy today, but the last couple of warm days have encouraged Mother Nature to bring forth these beauties: a whole bunch of Eranthis hyemalis (Winter Aconite), clumps of Galanthus nivalis (Snowdrops) and a lovely Adonis amurensis (Pheasant's Eye) blooming amidst its ferny foliage. Enjoy!
Click an image to see them all in our website's picture gallery. Picture credits: Margery Ennist.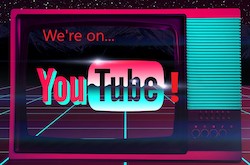 FRIENDS YOUTUBE CHANNEL
We are happy to announce that the Friends of The Frelinghuysen Arboretum now have a YouTube channel.
Please visit by clicking the image (or go to: https://www.youtube.com/channel/UCCwLu6l-05_VnSNQlkvi3Aw)
We are pleased to make several of our previously recorded events available in case you missed one or another of them.
When shopping at our fine Retail Partners, please remember to present your Membership card at the beginning of your check out transaction. Our Retail Partners need to enter the discount at the beginning of that process.
If you have not yet used this wonderful Member Benefit, you can view our full list of Retail Partners by clicking here.
Amazon Smile
Don't forget to "SMILE!"Amazon Smile, that is!
Amazon, through the AmazonSmile Foundation will contribute 0.5% of your purchases on Amazon to a charitable organization you select. Please consider selecting The Friends of the Frelinghuysen Arboretum as your designated recipient from this wonderful program.
Click here and log in to your amazon account to designate the Friends as your charity.
All our events can be found on our Events Page where, we are happy to say, you can register and pay on line -- just click on the "Add to Cart" buttons on our Events page and Membership page. Questions or need more information? Email Lisa Bencivengo: lbencivengo@arboretumfriends.net or leave a message at (973) 937-8803.