Plant Experts - 2013
Friday Evening
Plant experts & expert gardeners will help you with your selections throughout the Friday evening Members-only Party and Sale. Look for them wearing red Friends baseball caps. Chat with our suppliers and growers at the party -- they can think of few things better to talk about than the beautiful plants. This year we are fortunate to have a number of true experts to answer your every plant question.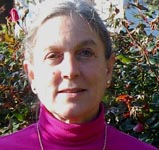 Heidi Hesslein
Heidi Hesselein is a 4th generation nurserywoman. After earning a B.A. in English Literature at Middlebury College in Vermont, she moved to San Francisco to work for several nurseries, while becoming a California Certified Nurseryperson. After her marriage to Richard Hesselein (also a 4th generation Nurseryman), they moved to New Jersey to join Princeton Nurseries, where they worked for many years before starting their own nursery, Pleasant Run Nursery, in 1998.
Heidi is a New Jersey Certified Nursery and Landscape Professional, having taken the test in the first year it was offered. She gained her knowledge of a very broad range of woody ornamental trees and shrubs while working at Princeton Nurseries, and had the opportunity to expand it further at Pleasant Run Nursery, which grows a diverse range of perennials, grasses, tropicals and woody ornamentals. She visits other nurseries and botanic gardens whenever possible, in order to stay on top of the constantly changing field of horticulture. She and her husband have raised 4 children and numerous livestock and pets at the nursery, and many hours have been spent expanding the gardens around their 18th century farmhouse.
Heidi is a member of IPPS, the Woody Plant Conference Committee, several State Nursery associations, the Perennial Plant Association, the Hardy Plant Society, the New England Wildflower Society and APLD. She has spoken at the Perennial Plant Conference, Brooklyn Botanic Gardens, the NJNLA Tradeshow, the Delaware Nursery and Landscape Association, and the New Jersey ASLA winter meeting,as well as several Garden Clubs.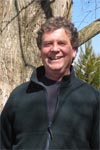 Richard Hesslein
Richard Hesselein was born in San Francisco, California into a family of 4 generations of Nurserymen. He worked in his family's Greenhouse operation throughout his childhood, building his love for Horticulture. He graduated from Humboldt State University with a BA in Botany. After working with his family, he left the West Coast to join his wife Heidi's family business at Princeton Nurseries, first as a grower of shrubs and shade trees, then as Allentown Branch Manager, Vice President and President of the Nursery.
He left Princeton Nurseries in 1995 and started Pleasant Run Nursery, with a mission to grow unusual, hard-to-find woody ornamentals, perennials and tropicals. His wife Heidi joined full time in 2001, and together they have expanded Pleasant Run to encompass 68 bow houses and 15 acres of growing space. He and Heidi live on the nursery in a 200 year old farmhouse, where they have raised 4 children and an assortment of animals.
Richard serves on the Board of Directors of the New Jersey Nursery and Landscape Association, the Horticultural Research Institute of the American Association of Nurserymen, the Pennsylvania Horticultural Society's Gold Medal Plant Award Committee and the Morris Arboretum Plant Advisory Committee. He is a member of the International Plant Propagators' Society, the American Association of Nursery and Landscape Association, the Perennial Plant Association, the Hardy Plant Society, the Wholesale Nursery Growers' Association, the National Association of Plant Patent Ownersand the Magnolia Society. He received the Nurseryman of the Year Award from NJNLA in 2008, and was one of the earliest Certified Nursery and Landscape Professionals in New Jersey.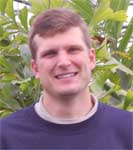 Daryl Kobesky
Daryl Kobesky grew up in Princeton, NJ, where he got an early start in Horticulture by running his own Lawn maintenance and Landscaping business in high school. He graduated from Rutgers University with a BS in Environmental Planning and Design with a concentration in Landscape Architecture. While at Rutgers he interned at The Rutgers Gardens, and upon graduation he was offered the position of superintendent of the Gardens. He worked there for 3 years with Patrick Cullina (now VP of Horticulture at the High Line in NYC), Dr. Bruce Hamilton and Dr. Elwin Orton, greatly enhancing his plant knowledge and passion for Horticulture.
Daryl then joined in succession two Landscape Architecture firms in New Jersey, where he worked primarily in Construction Administration as a Project Manager, and obtained his license as a Landscape Architect. Wishing to re-enter horticulture on a more hands-on level, he joined Richard and Heidi Hesselein at Pleasant Run Nursery as Production Manager at the age of 30. Since then he has overseen significant expansion of their facilities, production systems and plant varieties (they grow over 1,200 varieties). Daryl has a particular interest in growing Tropical plants, stemming from his extensive gardening activities at his own home and those of family and friends.
Daryl has given plant talks at the NJASLA Annual Meeting, the NJNLA Trade Show and various schools and Garden Clubs. He is now the Central Chapter Chairperson of the NJNLA, and was named their Young Nursery Professional in 2009. He has co-taught Plant and Design courses at Rutgers in their Continuing and Professional Education Department. When not immersed in the nursery business, he surfs, snowboards, visits Botanical gardens and takes photographs of interesting plants.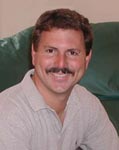 Steven Kristoph
P. Steven Kristoph - Steven received his Bachelors and Masters degrees in horticulture from Rutgers University. He has been an adjunct instructor at Rutgers University for over 25 years. He also owns and operates the StevenKristoph Nursery in Millstone Township of Monmouth County NJ where he grows many types of ornamental trees, shrubs and herbaceous perennials. Steven is passionate about plants and likes to share his passion with others. Plant walks with him are always an adventure. It's not uncommon for Steve to stop at a big beech or oak tree and give it a hug.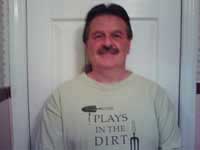 Scott Scarafile
Scott Scarafile has worked for the Morris County Park Commission for 12 years. His current position is Gardener, formerly known as Plantsman. Some of his assigned gardens are the Lidner Perennial Garden and the Braille Trail, as well as maintaining some of the Arboretum's collections, including the Magnolia and Crabapple collections.
He lives in the town of Denville with his wife Denise and son Jonathan. Most of his home gardens are partial to full shade, with a few sunny spots. He earned his A.A.S Degree from County College of Morris, graduating in 2002 with High Honors, and is a member of Phi Theta Kappa. He says, "I am honored to be serving as a plant expert at this year's Plant Sale Under the Tent."
Beth Riley, an avid naturalist at heart, believes the best gardens satisfy the eyes and blend with their surroundings. After retiring as a marketing executive, Beth combined her business experience with her love of horticulture to launch The Potted Garden. Beth holds undergraduate business and MBA degrees. She frequently studies horticulture at the New York Botanical Garden, Brooklyn Botanic Garden and Rutgers. Beth is a member of the Association of Professional Landscape Designers and Garden Club of America.
Beth shows her gardening passion and hometown pride by volunteering with the Garden Club of Madison, The Presbyterian Church of Madison and the Madison Historic Preservation Committee. She has designed gardens for the Museum of Early Trades and Crafts and Drew University's Mead Hall lawn. Her large multi-season container designs flank the Madison Public Library's reflecting pool terrace. Beth collaborated on the annual garden designs for the Frelinghuysen Arboretum, as a past horticultural intern.
As proprietor of The Potted Garden, Beth helps clients identify garden sites, select plants and set budgets. She can gracefully rejuvenate existing gardens in need of tender loving care. Beth shows her clients how to nurture the garden so it thrives.

Sue & Steve George
An accomplished floral arranger, Beth also brings flowers inside her clients' homes. Beth earned the Garden Club of America's prestigious Dorothy Vietor Munger Award for floral arrangements of outstanding beauty. She is also a recipient of awards from the New Jersey Daffodil Society and horticultural blue ribbons from GCA.
Beth will join us as a plant expert on both Friday and Saturday.
Sue and Steve George were in the nursery business for thirty years as owners of Old Brookside Gardens. Their motto was and still is "right plant, right place". If you want to know what to plant in a dry sunny spot, or a windy one or that constantly wet spot they have the answers. They can also give you excellent advice on how to plant and care for your new acquisitions.
Saturday and Sunday Experts
Our Saturday visitors will be well tended by a fine cadre of plant experts. They bring years of experience and can answer your questions about the plants and how they will fit into your garden. Here are their bios: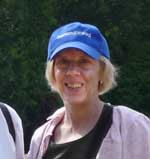 Sally Hemsen
Sally Hemsen writes, "I have been volunteering in the gardens at Willowwood Arboretum for seventeen years, helping out at the Plant Sale for more than ten years, and have been a Master Gardener for six years. I feel there is no such thing as 'too many plants,' simply not enough time to know and enjoy them all!"
Additionally, Sally has been the recording secretary for the Friends of Frelinghuysen Arboretum for a number of years and also belongs to a number of other local horticulture organizations.
Barbara Nadolny never met a plant she didn't like and her garden is proof that they all like her back, as do her friends at the arboretum and elsewhere. She is the consummate plantswoman, who gives the connoisseur's walking tour of the arboretum, has the most helpful answers at the Morris County Extension Office helpline when she volunteers there and is one of the top volunteers among Morris County Master Gardeners. She's an active and valuable member of many organizations in the area that support horticulture and the environment. Ask Barbara for advice -- she really knows her stuff!
>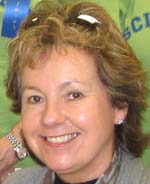 Ilona Ontscherenki
Ilona Ontscherenki thought she had a brown thumb, having succeeded in growing almost nothing under a stand of black walnut trees in Basking Ridge. Then she moved to Chester, where she learned to wield a pick axe (still, her favorite tool in the shed) and discovered that her gravelly loam (sic) supported lots of wonderful plants. So she wanted them, and continues to carry that increasing ardor into retirement . She has become a denizen at the annual FOFA sale and themany programs at the Haggerty Center. A Morris County master gardener, she's also an active member of several local garden clubs and plant societies and on the board of the Garden Club of NJ.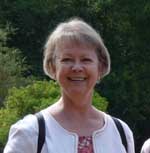 Karen Curry
Karen Curry writes, "As a life long plant and garden lover I have traveled far and wide to view gardens and buy plants. That's why I appreciate the plant sale, because so many of the plants I love are there to buy and share with others. Belonging to plant societies such as Tri-state Hosta Society, Watnong Chapter of the North American Rock Garden Society, Home Garden Club of Morristown and the Master Gardeners of Morris County helps me learn more and keep up to date on new plants. I previouslyly co-chaired the Frelinghuysen plant sale and the NARGS plant sale at Buck Garden and am now president of the Friends of the Frelinghuysen Arboretum. After a long winter, there is something about a spring plant sale that lifts your spirits. What is more fun than being outside with plants and gardeners, sharing knowledge and enjoyment of plants? See you at the plant sale."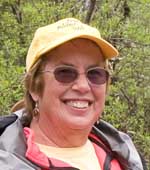 Sue Acheson
Sue Acheson sent the following: I have the best volunteer job in the world! This is the 14th time I have been co-chair for the Friends Plant Sale. To say that I know all about what is being offered is probably an understatement. I look for plants that are new and exciting as well as tried and true.
A self-confessed "plantaholic" I have grown many of the plants I've ordered and conferred with our vendors and other passionate gardeners on the rest. I am a member of the North American Rock Garden Society, Tri-State Hosta Society and the Home Garden Club of Morristown. I am past president of the Friends of the Frelinghuysen Arboretum. I attend many plant conferences and symposia each year and visit other gardens regularly.
I have been a gardener for more than half my life now. My own garden gives me endless joy, a place of tranquility and is an on-going experiment. I can think of nothing I would rather do than make a garden or help someone discover their inner gardener.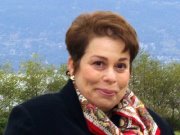 Lesley Parness
Lesley Parness has served as the Superintendent of Horticultural Education for the Morris County Park Commission for the past decade. Born in Brooklyn, New York, she started gardening in her grandmother's rose garden at the age of three. She has worked at botanic gardens in four countries and on three continents.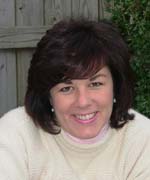 Tracy Wadhams
Lesley is also Vice President of Garden State Gardens, a consortium of New Jersey's public gardens and the author of the upcoming book, "Josephine – The Empress Who Gardened."
Tracy Wadhams has been a Certified Master Gardener in Morris County for 5 years, and the first Lifetime achievement Master Gardener in Morris County as well as a Rutgers Environmental Steward. She has a strong interest in IPM, commercial products to the trade, continuing education, and woody shrubs and perennials. She owns a multi-faceted horticultural business, and is a very involved member of the NJ Turfgrass Assocation.

Lorette Cheswick
Lorette Cheswick
is co-owner of
www.cheswick.com
. Early chores were pansy deadheading and mowing with tissue in hand. After a 6 year stint maintaining the public gardens in Bernardsville, Lorette started maintaining gardens for other people. When tradition and experience weren't enough to solve problems, she went back to school, taking horticulturally based courses at Rutgers, New York Botanical Garden and Longwood Gardens. Currently, she is exploring the coevolution of plants, insects, bacteria and fungi. She is also grafting any woody plant that will stand still. Her bees survived their first winter. She has particular interests in stewartias, hardy camellias, carnivorous plants, native orchids, and daphnes.