Second Plant Sale Video - Trees & Shrubs
Submitted by Webmaster on Sun, 02/14/2010 - 11:05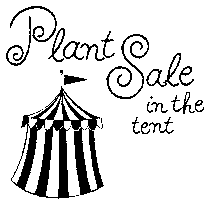 There is only a bit more than two months until the 15th Annual Friends Plant Sale. The snow will be gone and your garden will be alive with activity.
To help you plan your Plant Sale activities, we are pleased to note that the second Plant Sale Video is now available on the Plant Sale Page. Go to the page and you will see the video at the top. Click on it and sit back and enjoy the highlights of trees and shrubs that we expecially like.
Remember to check out the On-line Plant List -- there are over 250 plants on list now and it grows every day.
Log in to post comments

1002 reads