The Dr. Benjamin C. Blackburn Scholarship for 2023
Offered for County College of Morris Students in the Horticulture / Landscape Program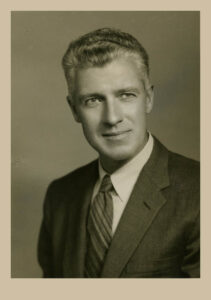 The Blackburn Scholarship was established by the Friends of The Frelinghuysen Arboretum (Friends) in 1979 to honor the memory of the late Dr. Benjamin C. Blackburn, whose professional horticultural expertise and support was of great help to the Arboretum and the Friends during their early years. This scholarship is funded by the Friends' Blackburn Scholarship Event held in early February.
The Friends' Board of Trustees is pleased to announce that they have again selected the County College of Morris (CCM) as their partner through which to award the Benjamin C. Blackburn Scholarship. One or more CCM students, enrolled in the Department of Landscape and Horticulture Technology will be chosen to receive scholarship money totaling up to $3,000.00.
The Friends are excited about working with CCM and their students. These students are pursuing careers, or in some cases second careers, in the field of horticulture. The program is well known for its success stories, with many graduates going on to complete four-year degrees at other universities. This partnership is a logical step in the growing relationship with CCM as many students serve as interns at the Frelinghuysen Arboretum and as volunteers at the Friends' Annual Plant Sale.
In addition to enrollment in the Horticulture/Landscape program at County College of Morris, the scholarship recipients must also be New Jersey residents with a minimum 3.0 GPA in order to apply.

The Friends of The Frelinghuysen Arboretum was founded in 1972. Its mission is to promote public awareness of horticulture, cultural landscapes, and the natural world through stewardship, sponsorship of programs and educational opportunities; and to support the development of horticultural installations at the Morris County Park Commission's horticultural sites.
###