These recorded programs are available to watch at your leisure. Once requested, the link will be emailed to you during normal business hours.
Click on the link or PayPal buttons within each offered program below for more information and to request a link to the recording. Some programs are free while others can be purchased via PayPal.
The programs are arranged alphabetically by title.
---
2021 Community Garden Talks
Original Date: Saturday 03-06-21 12:00 am View Recording Anytime
Location: RECORDED PROGRAMS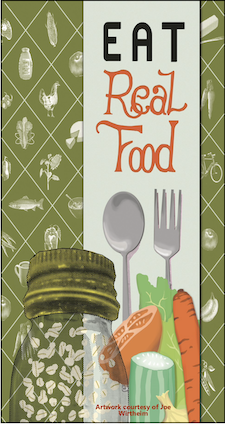 Understanding Disease Management in a Community Garden – Peter Nitzsche and Kris Holmstrom, Rutgers Coperative Extension.

Every community gardener needs to understand the basics of disease management in order to have the best harvest. Is it soil borne or wind blown? Will it affect my neighbor? How can I mitigate the damage? Learn from the experts and get all your questions answered.

Food Safety in Community Gardens – Meredith Melendez, Rutgers Cooperative Extension

Food safety has always been important but never more so than during this time of COVID, especially since many of us are donating the food we grow to local food pantries. Learn how to best handle your produce, what precautions should be taken and what systems can be set up in your community garden to keep you, your family and food pantry patrons safe.

The Coordinator's Round Table, moderated by Ned Gardner, Co-Manager of the Ted Largman Community Garden

This session is for coordinators or managers of community gardens to discuss issues and best practices with other garden managers to learn from each other and to offer advice.

PROGRAM FEE INCLUDES ALL THREE PROGRAMS

Fees: $20 / $20


Not a member?

Members of Friends
$ 20.00

Non-Members
$ 20.00
---
2022 Tree Symposium: Bonsai in Your Garden
Original Date: Tuesday 11-15-22 07:00 pm
Location: VIRTUAL VIA ZOOM
Time to Try It with John Michalski
Due to their tiny proportions, bonsai are ideal for the small garden, yet many people are daunted by the perceived difficulty and challenges of designing and keeping these container-grown trees alive and healthy. John Michalski will present the artistic and horticultural principles behind this ancient art form, and hopefully convince you that, if you know how to tend a garden or prune a hedge, you can successfully grow, style and maintain bonsai in your own yard.

John is a public school science teacher who enjoys gardening and has been working with bonsai since 1988. He is currently President of the Great Swamp Bonsai Society, which is based in Morris County, New Jersey.

Registration for this program will close at 4:00 PM on the day of the program.

This program is eligible for 1.0 Rutgers Master Gardener CEU.

This program will be recorded and available only to those who register for it.

For questions, contact: mennist@arboretumfriends.net or lbencivengo@arboretumfriends.net

Fees: Cost: $10 members - $15 for non-members


Not a member?

Members of Friends
$ 10

Non-Members
$ 15
---
2022 Tree Symposium: Conifers
Original Date: Tuesday 11-08-22 07:00 pm
Location: VIRTUAL VIA ZOOM
What the Well Dressed Garden is Wearing, with Gerald Kral
Conifers can add an aesthetic to an ornamental garden impossible to achieve with other plants. This sometimes-cutting-edge slide presentation is for folks wanting to create a garden that uses conifers and small trees for effect and structure rather than an exclusive display of speciments.

Exciting ways to display conifers, some still experimental, will be explored. How to choose the best conifer or small tree for such a purpose considering size, growth habit and form will be covered. Adding bling to your conifer vignettes using selected companion plants will be explored. Landscape rockeries, container rockeries and table rockeries will also be addressed in this lecture.

Gerald (Jerry) Kral attended Cornell University where he majored in Agricultural Science. He has been a dairy farmer, high school science teacher and founder with his wife of Jerry and Karen's Gardens in Rochester, New York, where they give regular garden tours. Jerry became a Master Gardener in 1996 and was on the originating committee of the very successful Gathering of Gardeners Symposia, which has featured such luminaries as Dan Hinckley, Tony Avent and Michael Dirr (all of whom have toured Jerry and Karen's Gardens). Jerry is an active member of the American Conifer Society (ACS), serving as a member of their Board of Directors for six years. In 2020 the ACS awarded him with the Marvin and Emily Snyder Award for Dedicated Support.

Jerry's main passion continues to be his garden in Rochester, where he plays with rocks, conifers and companion plants and pushes the limits of what can be done!

Registration for this program will close at 4:00 PM on the day of the program.

This program is eligible for 1.0 Rutgers Master Gardener CEU.

This program will be recorded.

For questions, contact: mennist@arboretumfriends.net or lbencivengo@arboretumfriends.net.

Please note: ONLY MEMBERS OF THE FRIENDS OF THE FRELINGHUYSEN ARBORETUM are eligible for the discounted rate. Members of all other groups should register as a non-member.

Fees: Cost: $10 members - $15 non-members


Not a member?

Members of Friends
$ 10

Non-Members
$ 15
---
Cooking Demonstration: Brewed to Perfection
Original Date: Saturday 05-01-21 12:00 am
Location: RECORDED PROGRAMS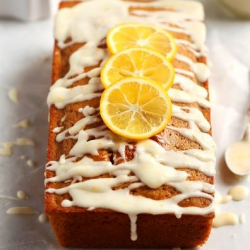 Tea is not just for drinking. Chef Cynthia Triolo will explore some unusual ways to cook with different types of tea, such as Earl Grey, Oolong, and Mint. Perfect for Mother's Day or any day really!

Registration includes recipes for: Apricot Oolong Compote, Earl Grey Tea Bread and Pineapple with Mint Tea Syrup.

SINCE THIS IS A RECORDED PROGRAM, YOU CAN REGISTER TO RECEIVE THE LINK AND WATCH THE PROGRAM AT YOUR CONVENIENCE. Once received, you can view it at any time.

Questions? Contact lbencivengo@arboretumfriends.net

Fees: $10 / $15


Not a member?

Members of Friends
$ 10.00

Non-Members
$ 15.00
---
Cooking Demonstration: James Beard's Oatmeal Bread
Original Date: Friday 01-01-21 12:00 am View recording anytime
Location: RECORDED PROGRAMS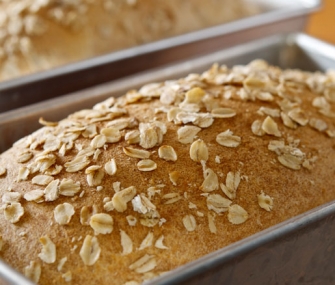 Join Chef Cynthia Triolo as she demonstrates how to make James Beard's oatmeal bread – a bread you're sure to enjoy!

The recipe and a list of Bread cookbooks will be sent to you when you register.

SINCE THIS IS A RECORDED PROGRAM YOU CAN REGISTER TO RECEIVE THE LINK AND WATCH THE PROGRAM AT YOUR CONVENIENCE. Once received, you can view it at any time.

Questions? Contact lbencivengo@arboretumfriends.net.

Fees: 10 members / 15 non-members


Not a member?

Members of Friends
$ 10.00

Non-Members
$ 15.00
---
Cooking Demonstration: Lentil Soup
Original Date: Monday 02-01-21 12:00 am
Location: RECORDED PROGRAMS



Chef Cynthia Triolo will show you how to make Lentil Soup, a healthy and comforting meal, especially in the dead of winter – Make a big batch and freeze some for later.

SINCE THIS IS A RECORDED PROGRAM, YOU CAN REGISTER TO RECEIVE THE LINK AND WATCH THE PROGRAM AT YOUR CONVENIENCE. Once received, you can view it at any time.

Questions? Contact lbencivengo@arboretumfriends.net.

Fees: 10 members / 15 non-members


Not a member?

Members of Friends
$ 10.00

Non-Members
$ 15.00
---
Cooking Demonstration: Lovely Leeks
Original Date: Thursday 04-01-21 12:00 am
Location: RECORDED PROGRAMS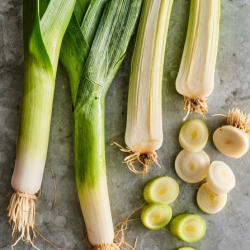 Leeks are one of those vegetables we don't use often enough. They pair beautifully with a number of foods and are at their best this time of year. Take them on in this cooking demonstration with Cynthia Triolo, because once you know how to handle them you'll be using them regularly!

SINCE THIS IS A RECORDED PROGRAM, YOU CAN REGISTER TO RECEIVE THE LINK AND WATCH THE PROGRAM AT YOUR CONVENIENCE. Once received you can view it at any time.

Questions? Contact lbencivengo@arboretumfriends.net

Fees: $10 / $15


Not a member?

Members of Friends
$ 10.00

Non-Members
$ 15.00
---
Cooking Demonstration: Risi e Bisi
Original Date: Monday 03-01-21 12:00 am
Location: RECORDED PROGRAMS



Chef Cynthia Triolo will make Risi e Bisi (Rice and Peas), a traditional Italian dish similar to risotto.

This recipe is best made in early spring when fresh peas and their tendrils are available.

SINCE THIS IS A RECORDED PROGRAM, YOU CAN REGISTER TO RECEIVE THE LINK AND WATCH THE PROGRAM AT YOUR CONVENIENCE. Once received, you can view it at any time.

Questions? Contact lbencivengo@arboretumfriends.net.

Fees: 10 members / 15 non-members


Not a member?

Members of Friends
$ 10.00

Non-Members
$ 15.00
---
Cooking Demonstration: Ruby Red Rhubarb
Original Date: Tuesday 06-01-21 12:00 am
Location: RECORDED PROGRAMS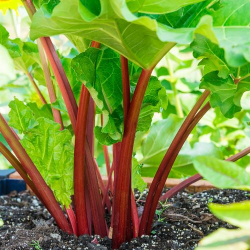 Technically a vegetable, we've come to think of rhubarb as a fruit because of the way it's used in most kitchens. It became extremely popular in England in the 19th Century when a new variety named 'Victoria' was introduced as a commemorative of Queen Victoria's coronation in 1837. Chef Cynthia Triolo will teach you some recipes, both old and new, that star this versatile vegetable/fruit.

SINCE THIS IS A RECORDED PROGRAM, YOU CAN REGISTER TO RECEIVE THE LINK AND WATCH THE PROGRAM AT YOUR CONVENIENCE. Once received, you can view it at any time.

Questions? Contact lbencivengo@arboretumfriends.net

Fees: $10 / $15


Not a member?

Members of Friends
$ 10.00

Non-Members
$ 15.00
---
Cooking Demonstration: Strawberry Spoon Cake
Original Date: Sunday 06-13-21 12:00 am
Location: RECORDED PROGRAMS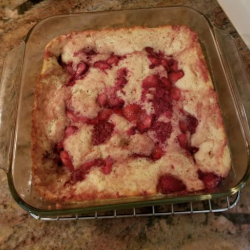 Enjoy a new Strawberry Cooking Demonstration with resident chef, Cynthia Triolo. Recipe will be sent with the program link once you have registered. Members of the Friends of The Frelinghuysen Arboretum, please register here to receive a link of the recording of the Strawberry Cooking Demonstration. Non-members, please register using the yellow 'add to cart' button below.

Contact lbencivengo@arboretumfriends.net with any questions.

Fees: free for Members, $5 for Non-Members


Not a member?

Members of Friends
$ 0.00

Non-Members
$ 5.00
---
Cooking Demonstration: Too Many Tomatoes
Original Date: Tuesday 09-22-20 12:00 am
Location: RECORDED PROGRAMS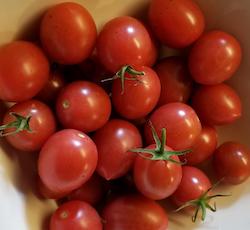 In our opinion it's not possible to have too many Tomatoes!

Watch Chef Cynthia Triolo in this recorded cooking demonstration all about tomatoes. She'll make a pasta, some bruschetta and a tomato sorbet that you are sure to love. Recipes will be available as well!

PLEASE NOTE THAT THE SEPTEMBER 22 DATE IS THE LAUNCH DATE FOR THE PROGRAM. SINCE THIS IS A RECORDED PROGRAM YOU CAN REGISTER TO RECEIVE THE LINK AND WATCH THE PROGRAM AT YOUR CONVENIENCE. Once received, you can view it at any time.

Fees: 10.00 members / 15.00 non-members


Not a member?

Members of Friends
$ 10.00

Non-Members
$ 15.00
---
Cooking Demonstration: Winter Squash Risotto With Rosemary
Original Date: Friday 10-01-21 12:00 am Anytime
Location: RECORDED PROGRAMS



Join Chef Cynthia Triolo as she demonstrates how to make this delicious risotto using any type of winter squash. Best of all, learn the techniques for making risotto using other ingredients and flavors. It's the ultimate comfort food!

The recipe wil be sent to you along with the program link when you register.

Contact lbencivengo@arboretumfriends.net with any questions

Fees: $10 members - $15 non-members


Not a member?

Members of Friends
$ 10.00

Non-Members
$ 15.00
---
Dahlias
Original Date: Wednesday 07-22-20 12:00 am View recording anytime
Location: RECORDED PROGRAMS



Join Samantha Rothman of Fairview Farm and Flowers to learn all about Dahlias. Each year her flower farm grows thousands of plants. Together we'll learn about sourcing plant material, tips and tricks to grow your best flowers yet, as well as how to effectively dig and store your tubers. Come hear from this dahlia addict – you're sure to become one too!

After you register, you will receive a link with the recording of this event. You will be able to view this at your leisure.

Please email lbencivengo@arboretumfriends.net with any questions.

Thanks to Margery Ennist for the Dahlia 'Gallery Leonardo' photo.

Fees: $10 members / $15 non-members


Not a member?

Members of Friends
$ 10.00

Non-Members
$ 15.00
---
Food Safety in Community Gardens
Original Date: Saturday 03-06-21 12:00 am
Location: RECORDED PROGRAMS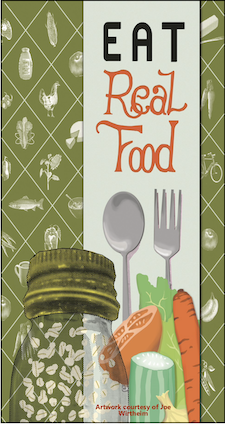 Food Safety in Community Gardens – Meredith Melendez, Rutgers Cooperative Extension

Food safety has always been important but never more so than during this time of COVID, especially since many of us are donating the food we grow to local food pantries. Learn how to best handle your produce, what precautions should be taken and what systems can be set up in your community garden to keep you, your family and food pantry patrons safe.

Fees: $10 / $10


Not a member?

Members of Friends
$ 10.00

Non-Members
$ 10.00
---
Friends Annual Meeting – Chicago Botanic Garden: Design and Designers With Fred Spicer
Original Date: Sunday 06-12-22 04:00 pm 4:00 PM Eastern
Location: RECORDED PROGRAMS



Join Fred Spicer for a virtual tour of the Chicago Botanic Garden, one of the world's great public gardens. Opened in 1972, the 385-acre site features nine islands, 28 gardens, and six natural areas. Fred will explain the sound planning basis for the garden, which features the work of some of the masters of 21st century landscape architecture and garden design. The Garden is a modernist masterpiece, and is known for eye-popping seasonal displays, dramatic views and vistas, and plant collections, now numbering over 14,000 different kinds of plants.

Fred Spicer has been the Executive Vice President and Director of the Chicago Botanic Garden since February 2017. In his role at the Garden, Mr. Spicer oversees horticulture, design, facility operations, maintenance and capital planning and projects. Most recently he served 15 years as the Director and then CEO of the Birmingham Botanical Gardens. Before his service at the Birmingham Botanical Gardens, he was Manager of Horticulture for the Morris County Park Commission in New Jersey, where he oversaw The Frelinghuysen and Willowwood Arboretums. Fred is a 1983 graduate of Rutgers University with a B.S. in environmental planning, design and landscape architecture.

This program is FREE for Members, but registration is required. Please register here: https://forms.gle/GebB2QSoa3Ly2QSM9

Non-Members who wish to attend, can register below in the Add to Cart box.

Registration for this program will close at 12:00 Noon on the day of the program

This program is eligible for 1.0 Rutgers Master Gardener CEU.

Questions, Contact: mennist@arboretumfriends.net or lbencivengo@arboretumfriends.net

Fees: Free for Members / $10.00 for non-members


---
Garden Travel: Cornwall and Devon in June
Original Date: Thursday 06-03-21 12:00 am
Location: RECORDED PROGRAMS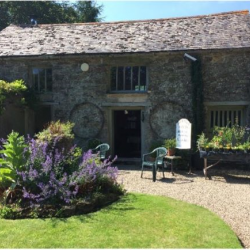 with Judy Snow
England is a "must see" destination for garden lovers, so the Friends set off again in June of 2017 for a visit to Cornwall and Devon.

In this program, Judy Snow, past President of the Friends, relives an unforgettable tour through large estates such as Mount Edgcumbe, Lanhydrock, Heligan and Trebah, as well as smaller private gardens.

You'll learn about the rich history of the gardens while enjoying views of the lush borders in early summer.

Free for Members of the Friends. Please register here.

$10 for Non-Members. Please register via the yellow 'add to cart' button below. Please note that the link will be sent to the email address on your PayPal receipt. If you prefer it sent to a different email address, please contact lbencivengo@arboretumfriends.net.

Fees: Free to Members, $10 for non-Members


Not a member?

Members of Friends
$ 0.00

Non-Members
$ 10.00
---
Garden Travel: Fabulous Gardens of Southeast England With Judy Snow
Original Date: Thursday 02-24-22 12:00 am 7:00 PM
Location: RECORDED PROGRAMS



Escape the winter for an hour on a tour through some of the outstanding gardens of Kent and Gloucestershire in England. See views of romantic Scotney Castle, Sissinghurst, Penshurst Place and Great Dixter (photo at right), as well as scenes from smaller gems, both public and private. Judy and Jim Snow traveled to these iconic gardens with the Friends of The Frelinghuysen Arboretum in early summer of 2015 and came away with beautiful photos and wonderful memories.

Judy Snow is a Board Member and Past President of the Friends of The Frelinghuysen Arboretum.

Registration for this program will close at 4:00 PM on the day of the program.

This program is FREE for Members of the Friends. Register here: https://forms.gle/xkrV9nk2878K13t58

The program fee for non-members of the Friends is $10. Please register below in the "Add to Cart" box.

For questons, contact: mennist@arboretumfriends.net or lbencivengo@arboretumfriends.net

Fees: Free to Members / $10 for non-members


Not a member?

Members of Friends
$ 0.00

Non-Members
$ 10.00
---
Garden Travel: Ireland in May
Original Date: Thursday 05-13-21 12:00 am View recording anytime
Location: RECORDED PROGRAMS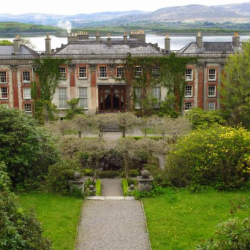 In May of 2013, the Friends traveled to Ireland to visit some of the most beautiful gardens in the southern part of the Emerald Isle. Join Judy Snow, past President of the Friends, for a reprise of that memorable trip.

Well-known public gardens like Bantry House (in the photo at right), Powerscourt and the National Botanical Gardens will be featured, along with lesser known gems and a sample of private gardens. From castles and grand estates to cottages and ruins, and from towering Rhododendrons and South American trees to Mediterranean succulents and petite rock garden specimens, we'll sample them all!

Free for Members of the Friends. Please register here.

$10 for Non-Members. Please register via the yellow 'add to cart' button below. Please note that the link will be sent to the email address on your PayPal receipt. If you prefer it sent to a different email address, please contact lbencivengo@arboretumfriends.net.

Fees: Free to Members, $10 for non-Members


Not a member?

Members of Friends
$ 0.00

Non-Members
$ 10.00
---
Garden Travel: Late Summer Gardens of the Cotswolds
Original Date: Thursday 09-30-21 12:00 am
Location: RECORDED PROGRAMS
Escape for an hour with Judy Snow for a late summer tour through some of the outstanding gardens of Gloucestershire in England. We'll visit Prince Charles' gardens at Highgrove, Bourton House, Kiftsgate Court (photo of Kiftsgate fountain at right), Barnsley House, Abbey House, Sezincote, Hidcote and Sudeley Castle, as well as scenes from smaller, private gems.

This presentation (with photos by Jim Snow) is based on a trip organized by the Friends in September of 2015.

Free for Members of the Friends. Please register here.

$10 for Non-Members. Please register via the yellow 'add to cart' button below. Please note that the link will be sent to the email address on your PayPal receipt. If you prefer it sent to a different email address, please contact mennist@arboretumfriends.net.

Fees: Free for Members, $10 Non-Members


Not a member?

Members of Friends
$ 0.00

Non-Members
$ 10.00
---
Garden Travel: More Cornwall and Devon
Original Date: Thursday 09-22-22 07:00 pm
Location: VIRTUAL VIA ZOOM
with Judy Snow
If you're not quite ready to travel but yearn to see beautful English gardens, join Friends board member Judy Snow for a virtual tour of 10 amazing gardens in Cornwall and Devon. We'll see plants ranging from unique succulents to towering palm trees, deep borders of gorgeous perennials and much more. The gardens include: Trebah, St. Michael's Mount, Tregothnan Tea Plantation and Botanical Garden, Killerton, Forde Abbey, Burrow Farm Gardens, Lytes Cary, Milton Lodge Gardens, Bishop's Palace and Gardens in Wells and Wisley Gardens. Along the way, we'll look in at Port Isaac (where the Doc Martin series is filmed), Wells Cathedral and Stonehenge.

This presentation covers the second half of a trip to England organized by the Friends of The Frelinghuysen Arboretum in 2017.

This program is FREE to members. Register here: https://forms.gle/i4n56SAhCEjoP7QQ9

The fee for non-members is $10.00; please scroll down and Add to Cart in the box below.

Registration for this program will close at 4:00 PM on the day of the progam.

This program will be recorded.

For questions contact: mennist@arboretumfriends.net or lbencivengo@arboretumfriends.net

Fees: Free for Members / $10.00 fo non-members


Not a member?

Members of Friends
$ 0.00

Non-Members
$ 10.00
---
Growing Strawberries in the Home Garden
Original Date: Sunday 06-13-21 12:00 am
Location: RECORDED PROGRAMS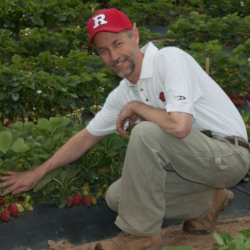 Peter Nitzsche, Morris County's Agricultural Agent and New Jersey's small fruit expert, presents "Growing Strawberries in the Home Garden". Nothing quite compares to the flavor of a fresh, ripe, locally grown stawberry. Luckily, strawberries are one of the easier fruits to grow in the home garden. Learn a bit more about growing strawberries, a few tips and tricks to maximize the harvest, and about pests and problems you might encounter along with how to manage them.

Members of the Friends of The Frelinghuysen Arboretum, please register here to receive a link of the recording of "Growing Strawberries in the Home Garden". Non-members, please register using the yellow 'add to cart' button below.

Contact lbencivengo@arboretumfriends.net with any questions.

Fees: Free to Members, $5 for Non-members


Not a member?

Members of Friends
$ 0.00

Non-Members
$ 5.00
---
Summer Science: Composting and Eco-Friendly Yard Care
Original Date: Tuesday 07-14-20 12:00 am
Location: RECORDED PROGRAMS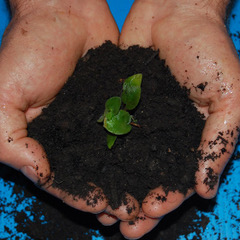 Gray Russell, Sustainability Officer for the Township of Montclair will explain why environmentally-friendly yard care and composting to improve your soil are simple and effective steps toward better lawns and gardens, and how it is healthier for you and your family, your neighborhood, and our regional ecosystem.

After you register, you will receive a link with the recording of this event. You will be able to view this recording at your leisure. Please email lbencivengo@arboretumfriends.net with any questions.

Fees: $10 members / $15 non-members


Not a member?

Members of Friends
$ 10.00

Non-Members
$ 15.00
---
The Coordinator's Round Table
Original Date: Saturday 03-06-21 12:00 am
Location: RECORDED PROGRAMS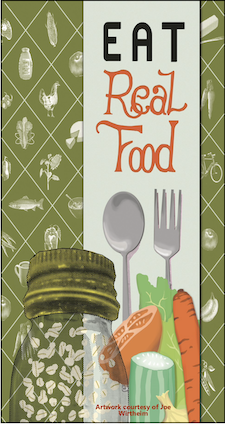 The Coordinator's Round Table

Moderated by Ned Gardner, Co-Manager of the Ted Largman Community Garden

This session is for coordinators or managers of community gardens to discuss issues and best practices with other garden managers, to learn from each other and to offer advice.

Fees: $10 / $10


Not a member?

Members of Friends
$ 10.00

Non-Members
$ 10.00
---
Understanding Disease Management in a Community Garden
Original Date: Saturday 03-06-21 12:00 am
Location: RECORDED PROGRAMS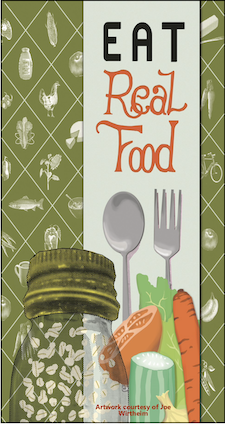 Understanding Disease Management in a Community Garden – Peter Nitzsche and Kris Holmstrom, Rutgers Cooperative Extension

Every community gardener needs to understand the basics of disease management in order to have the best harvest. Is it soil borne or wind blown? Will it affect my neighbor? How can I mitigate the damage?

Learn from the experts and get all your questions answered.

Fees: $10 / $10


Not a member?

Members of Friends
$ 10.00

Non-Members
$ 10.00
---
World Cultures – Biblical Botany
Original Date: Thursday 04-07-22 12:00 am
Location: RECORDED PROGRAMS
A VIRTUAL TOUR with Dr. Jon Greenberg
Dr. Jon Greenberg, an agronomist and Biblical and Talmudic ethnobotanist, is familiar to many of us from his annual Biblical Botany walking tours at The Frelinghuysen Arboretum. In April, as Passover approaches, he will share insights from his research and from Fruits of Freedom, the Torah Flora Hagadah, his botanical guide to the Passover celebration, published in 2021.

Dr. Greenberg will explain how every detail of the ritual Passover meal, or seder, carries deep theological meaning, from the choices of vegetables and recipes for the ritual foods to the use of red or green grapes to make the wine for the meal. Even the table settings will be discussed.

Registration for this program will close at 4:00 PM on the day of the program.

This program is eligible for 1.0 Rutgers Master Gardener CEU.

This program will be recorded.

For questions contact: mennist@arboretumfriends.net or lbencivengo@arboretumfriends.net

Fees: $10 Members / $15 non/members


Not a member?

Members of Friends
$ 10.00

Non-Members
$ 15.00
---