2022 Plant Dividends
As of March 25, 2022, all Member Plant Dividends have been selected and we have no inventory left. Thank you for your support!
On February 2, 2022, we sent Heather Emelander's email to all Friends members about this year's Plant Dividends.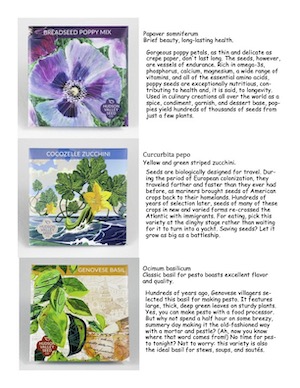 Click to Open
FRIENDS OF THE FRELINGHUYSEN ARBORETUM
Dear Member,
The Friends of The Frelinghuysen Arboretum received another shipment of hard-to-get Art Pack Seeds from Hudson Valley Seed Company in Accord, NY. Please browse our selection of seeds, make your choice and let us know how you would like to receive them. We would like to give you the option of either picking up your Member Dividend seed packet during our Plant Sale (April 29 – May 2) or sending it to you via mail now.
Peruse our selection of seeds on the attached and then submit your request on Sign Up Genius here.
Whether you want to start a veggie or herb garden, create your own floral oasis or just bring your balcony or terrace to life, there is a seed packet for you. Quantities are limited so make your selection early!
Yours in horticulture,
Heather Emelander
President, Friends of The Frelinghuysen Arboretum