Wednesday 12-01-21 12:00 am (Eastern) Anytime
Location: A RECORDED PROGRAM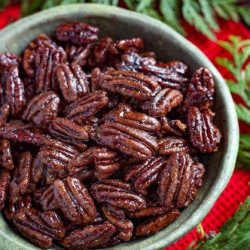 A RECORDED PROGRAM
Holiday gift giving is upon us and what better way to show your love than by making gifts in your own kitchen! Chef Cynthia Triolo will show us how to make delicious Spiced Pecans, a pancake mix and a hot chocolate mix to package and give to friends and family.
The recipes will be sent to you along with the link to the program when you register.
Contact lbencivengo@arboretumfriends.net with any questions.