Thursday 01-13-22 12:00 am (Eastern) 7:00 PM
Location: VIRTUAL VIA ZOOM
FILLED
VIRTUAL ZOOM PROGRAM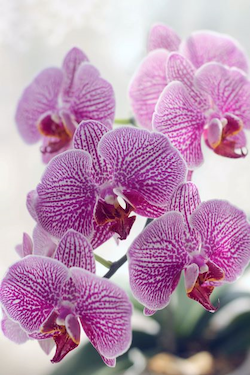 Orchids are more available and affordable than ever before coming in a multitude of colors. Learn how to select the best type of orchids for "rookies". Potting, planting, propagation, general and best care practices, pests, diseases and other root problems will be reviewed. Even beginners can be successful at tending to and caring for beautiful orchid plants and their flowers.
The program is FREE, but registration is required. Register here: https://forms.gle/3usZHkMuwkAgQ312A
Registration for this program will close at 4:00 PM on the day of the program.
This program will NOT be recorded.
For questions, contact mennist@arboretumfriends.net or lbencivengo@arboretumfriends.net
Please Note: Your only confirmation will be on the screen that shows you successfully registered for the program.