Thursday 04-15-21 12:00 am (Eastern) 7:00 pm
Location: VIRTUAL ZOOM PROGRAM
FILLED
VIRTUAL ZOOM PROGRAM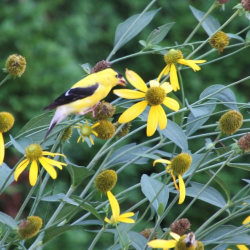 Carolle Huber, local landscape architect, will discuss some easy practices that can help you make your landscape more eco-friendly. Not only the how, but the why. From choosing plants in the spring to your fall cleanup. Plants, lawn, birds and insects and more. Sustainable design is simply good design guided by solid environmental goals. We can all have landscapes that inspire awe, while still doing right by the environment. Carolle calls this Suburban Ecology.
This program is eligible for 1.0 Master Gardener CEU.
Registration closes at 4pm the day of the event.