Wednesday 11-15-23 01:00 pm (Eastern)
Location: Haggerty Education Center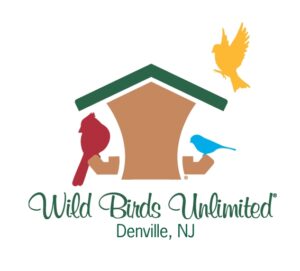 This program will provide you with the necessary information to make your bird feeding hobby more enjoyable. Topics will include the best food to offer to attract the largest variety of birds, the different types of feeders available, why water and nesting boxes are so important, and, of course, ways to thwart those pesky squirrels!

Jim Walker is the proud owner of Wild Birds Unlimited (WBU), a retail store in Denville New Jersey which caters to the backyard bird feeding hobby. After a successful 30-year career in the corporate world, Jim pursued his passion for nature and his enthusiasm for backyard birds and opened the doors of his WBU in 2020. Wild Birds Unlimited is a 40+ year-old franchise whose mission is "Connecting people with nature and doing it with excellence".

WBU is a Retail Partner with the Friends of The Frelinghuysen Arboretum. Members of the Friends receive a 10% discount off all items.  Jim will bring a variety of bird feeders, bird baths, nesting boxes, etc. to show at his presentation.
This program is free, but registration is required. Please register here
For questions, please contact: mennist@arboretumfriends.net or lbencivengo@arboretumfriends.net