Tuesday 11-24-20 12:00 am (Eastern) 7:00 PM
Location: VIRTUAL ZOOM PROGRAM
FILLED
VIRTUAL ZOOM PROGRAM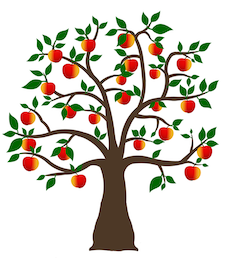 Tom Molnar, PhD, Plant Biology Department, Rutgers University School of Environmental and Biological Sciences, will present A Demonstration of Grafting Techniques for Tree Propagation.
This will be a virtual hands-on course on grafting trees, from plant propagation (seeds vs. clonal propagation) to principles and practices of grafting and budding, including the proper stage of the plant materials, time of year, and the tools needed. Dr. Molnar will then demonstrate splice grafting, whip and tongue grafting and wedge grafting using hazelnut trees as the example, but the same principles will apply to apples and peaches and most other tree crops. The final example will be a demonstration of chip budding and tips for good aftercare of the grafted and budded trees that will help ensure success.
This program is eligible for 1.0 Rutgers Master Gardener CEU.
This program is eligible for International Society of Arboriculture (ISA) CEUs.
Please note: Registration will close at 12:00 pm the day of this session. A Zoom link will be sent to you at that time. Please check your spam folder if not received. Contact lbencivengo@arboretumfriends.net with questions.