Thursday 09-09-21 12:00 am (Eastern) 7:00 PM
Location: VIRTUAL ZOOM PROGRAM
VIRTUAL ZOOM PROGRAM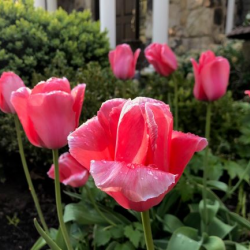 This talk covers the extensive variety of flower bulbs that can be planted in the fall to ensure an exciting succession of bloom starting in the new year. Planting techniques will be covered, including how to force bulbs for indoor bloom. Emphasis will be on deer proof selections and successful combinations.
Free, but registration is required. This program will not be recorded. Please note: When you submit your registration, your ONLY confirmation will be on the screen that shows you've successfully registered. Please make a note of it. Registration will close at 2:00 pm the day of the event and a Zoom link will then be sent to your email. Please check your spam folder if you have not received it.
Contact lbencivengo@arboretumfriends.net with any questions.