Saturday 03-04-23 09:00 am (Eastern)
Location: Haggerty Education Center
FILLED
In person and via Zoom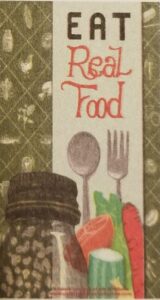 The Friends of The Frelinghuysen Arboretum and Rutgers Cooperative Extension of Morris County are teaming up to present their Annual Community Garden Conference for the 13th year in a row. This year we are very excited to have Dr. William Woys Weaver as the keynote speaker. We have an impressive list of session speakers too, all experts in their field. They will cover topics relevant to not just community gardeners but backyard vegetable gardeners as well as garden managers, and those trying to establish a new community Garden.
It's going to be a hybrid conference this year, in person at The Frelinghuysen Arboretum or, if you prefer to Zoom in, you will have that option.
The topics for the 2023 Conference are:
Keynote Speaker Dr. William Woys Weaver: The Roughwood Center for Heritage Seedways: Seed to Table — the Future of Regional Cuisine. Dr. Weaver is an internationally known food ethnographer and author of 20 books dealing with culinary history and heritage seeds. His presentation explains what they do at the Roughwood Center, the history of the seed collection and how they are devoting their energies to promote regional foods and foodways as an alternative and safer way to feed ourselves in the future. The lecture will be illustrated with heirloom plants and food preparations reflecting this underlying philosophy.
Peter Nitzsche, Morris County Agricultural and Natural Resource Agent, Rutgers Vegerable Expert and Conference Co-sponsor will discuss the findings from the season long community garden demonstration plot trials on tomatoes bred to be resistant to Septoria Leaf Spot and using Bacillus thuringiensis to manage squash vine borer in zucchini.
Rebecca Magron, Horticulturist from Rutgers Cooperative Extension of Hunterdon County presents her excellent talk on Mindful Vegetable Gardening. She'll discuss the trends in the industry, from attracting pollinators, to the best methods and techniques to use when growing in small spaces, to how a basic knowledge of botany will inform your growing practices. She'll talk about the science behind companion planting too and dispel some of the myths that prevail.
The Coordinator's Round Table will be moderated by Ned Gardner, Manager of the Ted Largman Community Garden in Morris Township. This is a chance for managers of community gardens to connect with other managers, get questions answered and share successes and not so sucessful endeavors they've encountered. The topic for the 2023 discussion is Conflict Resolution and is open to all attendees.
This program is eligible for 5.0 Rutgers Master Gardener CEUs.
Cost: $60 without lunch and $75 including lunch. Feel free to bring your own lunch if you don't want to pay for it.
If attending via Zoom, you can expect to receive the link on March 2 and March 3 after 4pm. Contact lbencivengo@arboretumfriends.net for Zoom questions or ctriolo@co.morris.nj.us for general questions.
PLEASE NOTE THAT AFTER NOON ON MONDAY, FEBRUARY 27, YOU WILL NO LONGER HAVE THE OPTION OF REGISTERING FOR $75 TO INCLUDE LUNCH. YOU CAN STILL REGISTER FOR $60 TO ATTEND AND BRING YOUR OWN LUNCH, OR TO ATTEND VIRTUALLY VIA ZOOM.