Tuesday 11-16-21 12:00 am (Eastern) 7:00 PM Eastern time
Location: VIRTUAL ZOOM PROGRAM
FILLED
VIRTUAL ZOOM PROGRAM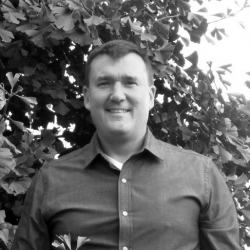 Robert La Hoff is co-owner of Hall's Garden Center & Florist in Berkeley Heights, New Jersey, a member of the Union County Board of Agriculture and The New Jersey Nursery and Landscape Association, as well as a Lifetime Member of the American Conifer Association. Most recently, Bob received The New Jersey Nursery and Landscape Association's Horticultural Professional of the Year Award for 2019.
Please join us as Bob focuses his discussion on fastigiate and dwarf conifers, talks about their usefulness in the landscape, cultural information and the distinction between fastigiate and columnar types. Bob will also dispel the myth that all conifers are green, he'll talk about specific cultivars and will help validate these choices in your garden. Common mistakes using larger plant materials will be covered as well as why knowing botanical nomenclature is important to good decision making. Stories of travel, friendship and personal connections to these plant choices will hopefully inspire you to go out and search for your next favorite conifer!
Registration for this session will close at 2pm on the day of the event. The Zoom link will be sent to the email address used at registration unless you notify mennist@arboretumfriends.net otherwise.
THIS PROGRAM IS ELIGIBLE FOR CEU CREDITS FROM THE INTERNATIONAL SOCIETY OF ARBORICULTURE (ISA).
This program is eligible for 1.0 Rutgers Master Gardener CEUs.
Please note that this program will not be recorded. Questions? Contact mennist@arboretumfriends.net or lbencivengo@arboretumfriends.net