Sunday 09-10-23 01:00 pm (Eastern)
Location: Haggerty Education Center
FILLED
Please join Barbara Frelinghuysen Israel for a talk, book signing and light refreshments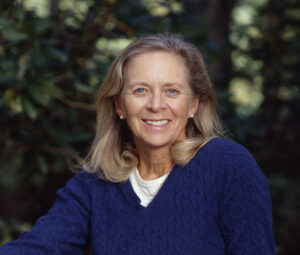 Barbara Frelinghuysen Israel founded Barbara Israel Garden Antiques in 1985, after a serendipitous purchase of a large collection of estate statuary led her down the garden antiques path. Now in her 38th year in business, Barbara is recognized as an authority on the subject. Barbara's exhaustively researched book, Antique Garden Ornament: Two Centuries of American Taste (1999), is the definitive work in the field. She is also the author of A Guide to Buying Antique Garden Ornament (2012) a user-friendly handbook packed with tips on conservation, identification and more.
As a dealer, Barbara collects the finest examples of garden ornament, guided by her appreciation for classical forms and her love of unusual, once-in-a-lifetime finds. Her collection pays homage both to historic European models and to American creativity and invention. Since 1994 Barbara Israel has been the sole antique garden ornament dealer at the Winter Antiques Show, held in New York City. She also exhibits at The Philadelphia Show and the Delaware Antiques Show. From 2006 to 2016, Barbara ran a second company, Garden Traditions, that made and sold replicas of her favorite antique pieces.
Barbara has served as a consultant to both the Metropolitan Museum of Art and the Smithsonian Institution for their collections of 19th century cast iron, and has sold pieces to the Winterthur Museum, the Smithsonian Institution, and the Baltimore Museum of Art, as well as to many important private collectors. As an active board member of the Untermyer Gardens Conservancy, she is devoted to preserving historic gardens, and, of course, their antique garden ornament.
Registration for this program will close at 12:00 Noon on Saturday, September 9.
For questions, contact: mennist@arboretumfriends.net or lbencivengo@arboretumfriends.net