Thursday 02-16-23 07:00 pm (Eastern)
Location: Virtual Via Zoom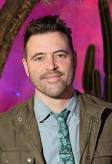 Join the Pennsylvania Horticultural Society's Creative Director, Seth Pearsoll, as he dives into the history of the PHS Philadelphia Flower Show and previews the 2023 Show. Started in 1829 as a one-day exhibition of fruits, flowers, local and exotic plants from around the world, the Flower Show has grown into an award-winning and internationally renowned event known for setting trends in gardening and floral design while delivering a captivating and educational experience. Learn about the Flower Show's evolution over the past 194 years to become the beloved and largest floral event in the world with over 250,000 visitors each year and get a sneak peek at the highly anticipated 2023 Flower Show, "The Garden Electric".
Seth Pearsoll's role as PHS Design Director for the Philadelphia Flower Show allows him to contribute to a variety of design tasks and creative projects. He focuses on finding and creating relationships with exciting new designers and creators for the Flower Show. Seth received his B.A. in English at the University of Nebraska and did his master's coursework at the University of Iowa in the field of Hispanic Linguistics. While there, he found that his real passion was landscape architecture, so he dropped out of the Linguistics program to begin a master's degree program in Sustainable Planning and Design from the Conway Design School in Massachusetts. After completing his masters, Seth began working in Philadelphia at a number of landscape design firms, eventually finding his way to PHS.
Registration will close at 4:00 PM on the day of the program.
This program will be recorded.
This program is eligible for 1.0 Rutgers Master Gardener CEUs