Tuesday 09-15-20 12:00 am (Eastern) 6:30 PM
Location: VIRTUAL ZOOM PROGRAM
VIRTUAL ZOOM PROGRAM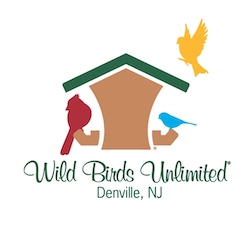 The Friends of The Frelinghuysen Arboretum are delighted to bring you this free program.
Jim Walker, owner of the Wild Birds Unlimited store in Denville, New Jersey will speak about the different species of birds you are likely to find in your own backyard. Jim will also cover the types of seed that attract different species of birds, specific habitats that will attract birds to your yard, as well as their food, water, shelter and nesting site needs.
Birding can be a fascinating and educational hobby for all ages. Sign up and learn how to get started!
Registration for this program is FREE. Please fill out the registration form by clicking here.
Please note: When you submit your registration, your ONLY confirmation will be on the screen that shows you've successfully registered. Please make a note of your registration. Registration will close at 11am on the day of the event. A Zoom link will be sent to you by 12pm on the day of the event. Please check your spam folder if you have not received the Zoom link by this time. Contact lbencivengo@arboretumfriends.net with any questions prior to 4pm.