Thursday 10-22-20 12:00 am (Eastern) 7:00 PM
Location: VIRTUAL ZOOM PROGRAM
VIRTUAL ZOOM PROGRAM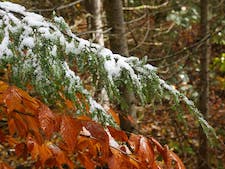 The Friends of The Frelinghuysen Arboretum are happy to work with the Rutgers Master Gardeners to bring you this free program.
Master Gardener, Gail Di Domenico will tell you everything you need to know to get your lawn, trees, shrubs, perennials, vegetable garden and ornamental beds ready for winter. Information on extending the garden season, bulbs and vegetables to plant, as well as plants with winter and year round interest will be included. Gail will also cover the cleaning and care of your hand and power tools, and will include a handy calendar of chores and projects.
Registration for this program is FREE. Please fill out the registration form by clicking here.
Please note: When you submit your registration, your ONLY confirmation will be on the screen that shows you've successfully registered. Please make a note of it! Registration will close at 11am on the day of the event. A Zoom link will be sent to you by 12pm on the day of the event. Please check your spam folder if you have not received the Zoom link by this time. This program will not be recorded or held again this fall. Contact lbencivengo@arboretumfriends.net with any other questions prior to 4pm the day of the event.