Monday 05-02-22 12:00 am (Eastern) 1:30 PM
Location: VIRTUAL VIA ZOOM
VIRTUAL ZOOM MEETING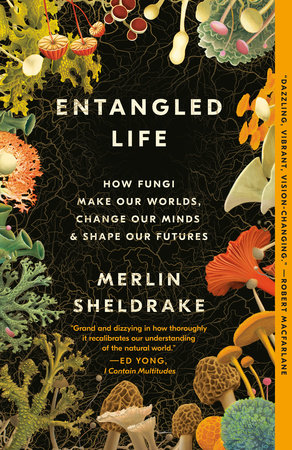 Did you know that there is a group of interested gardeners that meet bimonthly on a Monday afternoon at 1:30 PM to share their love of gardening?
The club reads and discusses gardening books, talks about garden trips, shares gardening successes and failures and exchanges ideas.
The book for May is Entangled Life, How Fungi Make Our Worlds, Change Our Minds & Shape Our Futures, by Merlin Sheldrake.
Most fungi live out of sight and are easy to miss yet make up a massively diverse kingdom of organisms that support and sustain nearly all living systems. Merlin Sheldrake's exploration of this astonishing kingdom reveals how fungi – and our relationship with them – are changing our understanding of how the world works. Bringing to light science's latest discoveries, Sheldrake points us toward the fundamental questions that fungi provoke about the nature of life, intelligence and identity.
Open only for Member of the Friends of The Frelinghuysen Arboretum.
Registration is required, register here: https://forms.gle/JUKfY3tqgWnxi7Nx8
A Zoom link will be sent to you a few days prior to the meeting date.
Questions? Contact: lbencivengo@arboretumfriends.net