Saturday 03-19-22 12:00 am (Eastern) 10:30 AM Eastern
Location: VIRTUAL VIA ZOOM
FILLED
VIRTUAL ZOOM PROGRAM
A POP-UP PROGRAM JUST ADDED TO OUR EVENTS SCHEDULE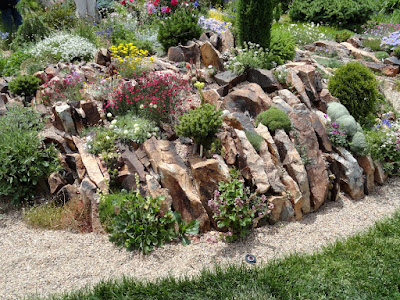 Crevice gardens have historically been an esoteric, European garden style with a strange name, but recent developments have catapulted them onto the international stage and into major public gardens and back yards, especially in the USA. By virtue of growing plants closely with rocks, the opportunity arises to grow certain exotic and native plants better than they can be grown in a traditional garden. Remarkably, a crevice garden works to shed water in a wet climate and store water in a dry climate, making it a universally useful system, also dealing with awkward garden spaces or making plantable alternatives to retaining walls. The ecological use of broken concrete as a stone alternative offers the opportunity to include gardens in places where rock is unavailable or too expensive.
Kenton J. Seth, an active member of the Rocky Mountain Chapter of NARGS, is a thirty-something Colorado-based garden designer and hopeless plant nerd. He has a small nursery to grow plants for his gardens, which range from around Western Colorado to the US coasts and even a few overseas. Crevice Gardens dominate his work, including a book in 2022, but he also works with natives, dryland gardens and recently, meadows. He writes a blog at kentonjseth@blogspot.com and his work is at PaintBrushGardens.com
The Friends are pleased to collaborate with the Watnong Chapter of NARGS (North American Rock Garden Society), who have graciously allowed us to offer this program to our members. Watnong members will receive the program link from their organization, which is an affiliate member of the Friends.
Friends' members and others should register by 4:00 PM on March 16.
Questions? Contact: mennist@arboretumfriends.net