Tuesday 03-28-23 07:00 pm (Eastern)
Location: Virtual Via Zoom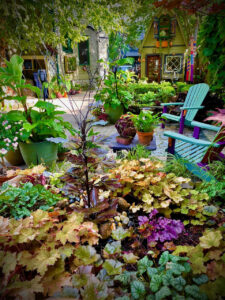 Jim Charlier, co-author with Sally Cunningham, of "Buffalo Style Gardens: Create a Quirky, One-of-a-Kind Private Garden with Eye-Catching Designs" will present ideas on how to make your own garden more personal, showing how creative gardeners around the country have added their own unique spin to their gardens.
Jim Charlier is a graphic designer, photographer, artist and garden blogger at ArtofGardening.org.
Click here for information on this year's Buffalo Style Garden Tour:
This program is eligible for 1.0 Rutgers Master Gardener CEUs
Registration will close at 4:00 PM on the day of the program.
This program will be recorded.