Tuesday 12-08-20 12:00 am (Eastern) 7:00 PM
Location: VIRTUAL ZOOM PROGRAM
FILLED
VIRTUAL ZOOM PROGRAM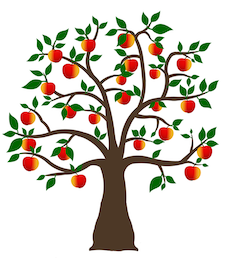 Beth Brantley, PhD, Technical Support Specialist, Bartlett Tree Experts, will speak on Sharing Our Landscapes with Additional Friends.
Dr. Brantley's presentation will focus on food webs, relationships between our trees, trees and birds/bats, trees and insects, trees and fungi (mycorrhizal associations) and how we can make plant selections that will benefit the greater good and create a resilient landscape.
Oaks, Birches, Maples and Conifers will be featured.
This program is eligible for 1.0 Rutgers Master Gardener CEU.
This program is eligible for International Society of Arboriculture (ISA) CEUs.
Please note: Registration will close at 12:00 pm the day of this session. A Zoom link will be sent to you at that time. Please check your spam folder if not received. Contact lbencivengo@arboretumfriends.net with questions.