Members Only Early Bird Shopping –
Fri April 29 – 4 pm to 7 pm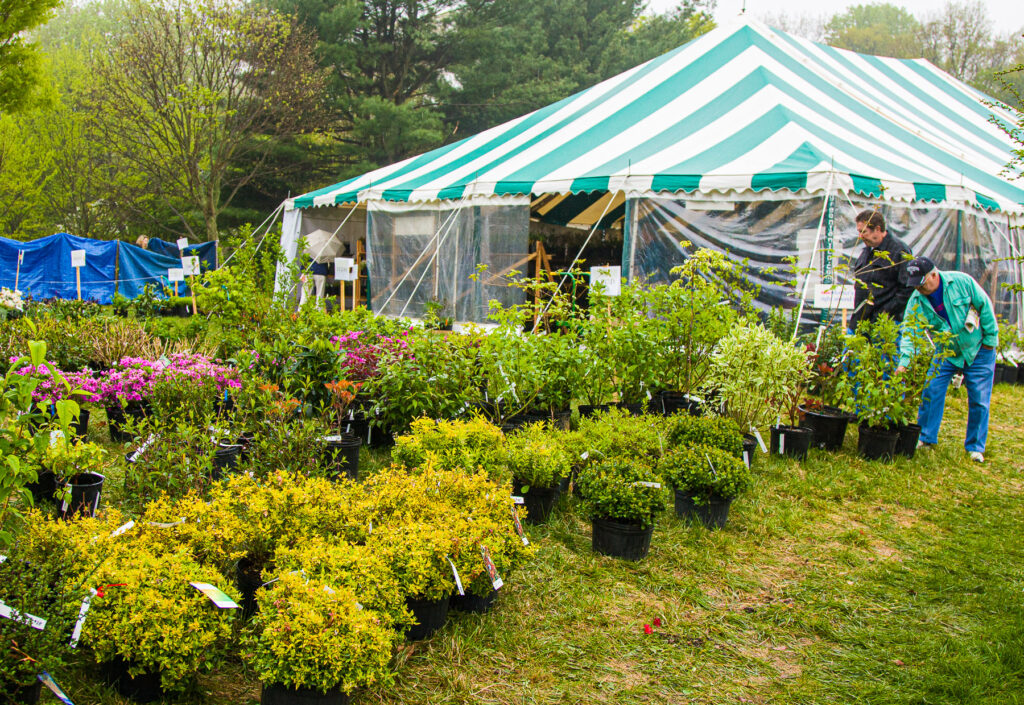 Join us in the big tent for light food, refreshments and early plant shopping.
Members register for the Early Bird shopping by clicking here. Not a member? Why not join now on-line by going to our Membership Page and then register for Early Bird shopping.
Here is the link to the Plant Sale in the Tent Order List.
Public Plant Sale –
Sat April 30 – 9 am to 4 pm & Sun May 1 – Noon to 4 pm
Our 25th Annual Plant Sale, open to the public.
Virtual Plant Sale –
now closed
SHOP NOW at our online plant sale featuring many special plants then pick your order up at the tent: Members Apr. 29 – May 1. Non-Members Apr. 30 – May 1. Shop early, as many of these plants sold out last year, and may not be available at our live sale. Browse and shop at (orders closed).
The success of our Sale depends on our volunteers and we'd love to have you join us for a shift or two (or more) April 25 to May 2. There are lots of ways you can help.
Lots more information coming soon, so check back regularly!
MEMBER-ONLY PLANT DIVIDENDS
All selections have been chosen. Thank you for your support.