Tuesday 04-12-22 12:00 am (Eastern) 7:00 PM Eastern
Location: VIRTUAL VIA ZOOM
VIRTUAL ZOOM PROGRAM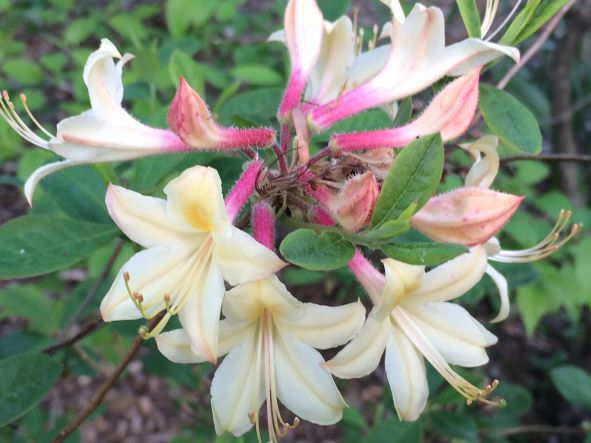 Native Azaleas are versatile, multi-season plants that deserve to be more widely used. Steve Kristoph grows many varieties at his local nursery in Millstone Township and has supplied our plant sale for many years. He'll tell us which ones bloom late, which are fragrant, which are wet-site tolerant, which ones have beautiful fall color, and more. Join us for this informative program – you won't be able to resist adding some native Azaleas to your plant sale list!
Steve is a popular adjunct professor at Rutgers University, where he received his B.S. and M.S. degrees in Horticulture. He is passionate about plants and likes to share this with others – Plant walks with him are always an adventure!
This program is eligible for 1.0 Rutgers Master Gardener CEU.
This program is FREE, but registration is required. Register here: https://forms.gle/UmCiVaaLWA7HVtQd9
Registration for this program will close at 4:00 PM on the day of the program.
Questions, contact: mennist@arboretumfriends.net or lbencivengo@arboretumfriends.net